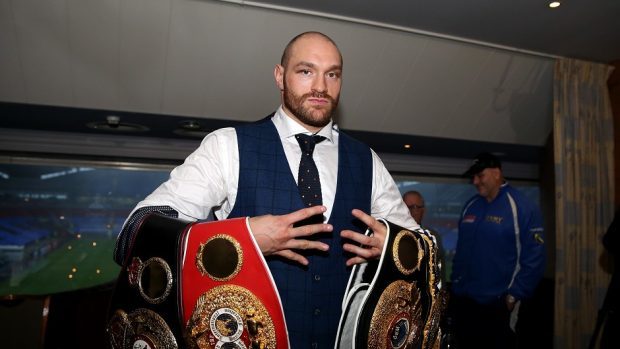 World heavyweight boxing champion Tyson Fury says he is open to the possibility of a bout against Inverness fighter Gary Cornish.
Fury took the world title by defeating Ukrainian Wladimir Klitschko in November and celebrated the triumph by travelling to Scotland for a three-day break.
The victory extended the 27-year-old's unbeaten record to 25 bouts.
Fury has yet to fight in Scotland since his professional debut in 2008, but is keen to take on an opponent from north of the border and has challenged Cornish to work his way back up the ladder after losing out on the Commonwealth heavyweight title when he was knocked out in just 97 seconds by Anthony Joshua in London in September last year.
Fury said: "I would love to fight in Scotland. I was hoping Gary Cornish would stay unbeaten and then we could have a massive England v Scotland bout that would get the UK excited. But he went and got knocked out by Anthony Joshua, so he'll have to build his way back. I'm not ruling out a fight in the future if he can do that."