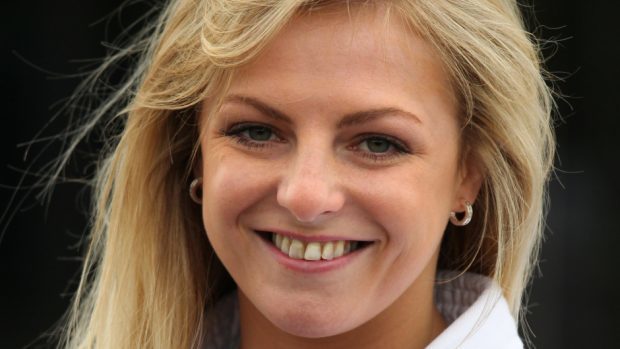 Inverness-born Commonwealth Games judo silver medallist Stephanie Inglis is in a coma fighting for her life following a motorcycle accident in Vietnam.
The 27-year-old Scot, who went to Vietnam to teach English, suffered severe brain injuries following the freak accident when her dress caught in the bike and dragged her off.
Her parents have flown to Vietnam to be at her bedside and Inglis' sister Stacey told the BBC: "Mum and dad are just distraught, they just want her to be alive and get back here. At the minute the hospital is monitoring her, but they've said her whole brain is injured, and it will be a long recovery if she pulls through.
"At the moment we're sitting tight and keeping our fingers crossed."
A Gofundme page set up by fellow judo player Khalid Gehlan to help pay for her medical costs raised in excess of £30,000 within six hours of being set up.
Gehlan wrote: "Stephanie Inglis, Scotland's Glasgow 2014 Commonwealth silver medallist in Judo, is currently in intensive care in a Hospital somewhere in Vietnam receiving medical care.
"Less than 48 hours ago Stephanie was being taxied on a motor bike to a school in Vietnam where she has been teaching English to underprivileged children for the last four months.
"Somewhere along this journey her dress was caught in the wheel and she was dragged off from her seat at high speeds and received severe injuries to her brain.
"Stephanie's parents have had to fight the doctors from turning off the life support machine, they have been told she has little chance to survive and a long recovery on the other side.
"Little chance is better than no chance and other people have pulled through from far worse odds. If anyone can pull through this its Stephanie."
The UK Foreign Office said: "We are in contact with the family of a British national who has been hospitalised in Vietnam, and will continue to offer support at this difficult time."