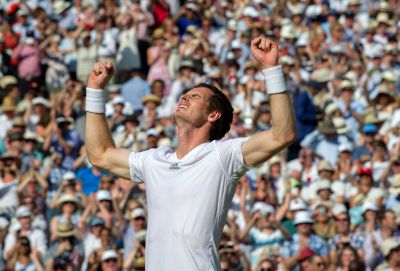 We had all written the epitaphs for Andy Murray's career six months ago. The anguish on the Scottish star's face as he grappled with excruciating injury problems would be too much, or so the majority of us reckoned. He could bow out with his head high, one of the genuine greats in the sporting pantheon.
Yet Murray's remarkable comeback at Queen's Club, where he and his doubles partner, Feliciano Lopez, not only beat the No 1 seeds in their opening match, but went on to win the tournament, highlighted that the 32-year-old Dunblane man inhabits a slightly different plane from  the rest of us.
He had no expectations, prior to making his return, but performed with a spring in his step, typically whole-hearted commitment, and a panache in and around the net which suggests that he hasn't just gained a metal hip, but been drinking from the fountain of youth during his time away from the court.
And now, he is talking about appearing in singles later this summer, it would probably be wise not to dismiss any ambitions which the former world No 1 has in the future.
It's a strange time for the men's game.  How else to explain the imperious manner in which Lopez, at 37, surged to the singles crown at Queen's? With Roger Federer continuing to defy Old Father Time, Rafael Nadal remaining the King of Clay and Novak Djokovic carrying on his indefatigable heroics elsewhere, these old stagers – the trio have a combined age of 102 -have stoically refused to let their positions be usurped.
Yes, there are some rising stars – including Stefanos Tsitsipas and Alexander Zverev – but none of them have so far displayed the consistent excellence to upset the established order. Murray might be trying to break new ground by becoming the first man to play elite tennis with a metal hip, but he's accustomed to blazing his own trail.
After all, he has three major singles titles under his belt – which is three more than any other British male – and has reached the summit by forging his own opportunities, constantly pushing himself to the limit and becoming a legend in the process.
And, as his body language demonstrated in London, there's no pressure on him at this stage of his career. He never expected to be in this position. In which light, anything which happens from this point is a bonus.
He admits: "I still have quite a lot of work to do before I am at a level where I feel like I will be able to be competitive.
"At this moment, I have been progressing all of the time, yet at some stage it's probably going to plateau for a while before I am able to kick on."
But the Scot has never been frightened of hard work, or avoiding any kind of comfort zone. Even as a teenager, he could have hung around in Blighty and enjoyed the spotlight of being the best youngster in his homeland. Instead, he moved to Spain and transformed himself into a champion.
He went under the knife on January 29 and it was three months later before social media featured pictures of him hitting against a practice wall in his home village.
Now, less than three months on, he has rallied to another title and proved that he is one of the biggest draws in his sphere, both on and off the court.
He's a knight with a family and enough money to ensure he never needs to play another match in his life. But people such as Murray don't think that way. That's what has taken him to achievements which others can only dream about.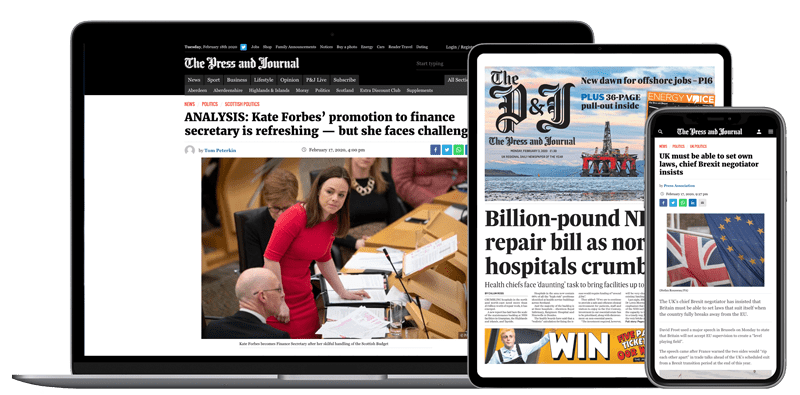 Help support quality local journalism … become a digital subscriber to The Press and Journal
For as little as £5.99 a month you can access all of our content, including Premium articles.
Subscribe