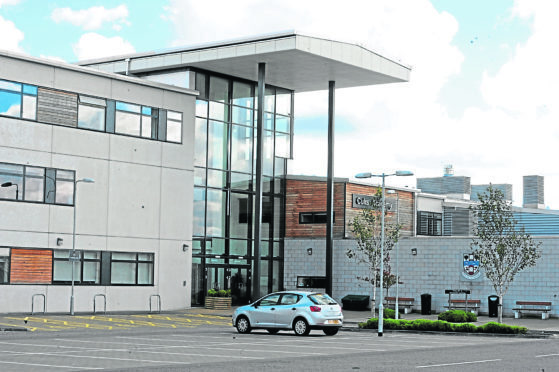 Home buyers hoping to send their children to some of Scotland's best performing schools have to pay out almost £73,000 more than the average local price.
New research carried out by the Bank of Scotland shows average property prices in the country's top 20 secondary school catchment areas average £277,134.
And mums and dads wanting to move near Cults Academy in Aberdeen face some of the biggest premiums in the country.
The average cost to buy a house in the school's catchment area is around £121,205 higher than the average prices in the local authority area – slightly higher than the £121,090 premium paid by parents of pupils attending Glasgow's Hyndland Secondary School.
But the costliest schools to live near in Scotland are far more expensive – parents securing a place at James Gillespie's High School in Edinburgh pay a premium of £173,783 and £137,801 above the average to live close to the city's Boroughmuir High School.
Councillor M Tauqeer Malik, who represents the Lower Deeside ward in Aberdeen, said the prospect of sending your child to a high-performing school is worth the price to many parents.
He said: "Cults Academy routinely rates very highly when compared to secondary schools all over Scotland, so it comes to me as no surprise that the price of homes in the catchment area are so high.
"Parents are understandably very keen to give their children the very best chances in life and part of that is giving them the very best education they can."
For the education conscious parent, however, there is still value to be had as homes in the catchment area of five of Scotland's top 20 secondaries actually cost less than the local average.
The best value for money is to be found near to St Ninian's High School in East Renfrewshire – ranked as the fourth best secondary in Scotland – where houses were found to have an average price tag of £259,024, some 2% lower than the rest of the local authority area.
The data showed that, overall, the premium paid for living near to a prestigious school increased from £41,441 last year.