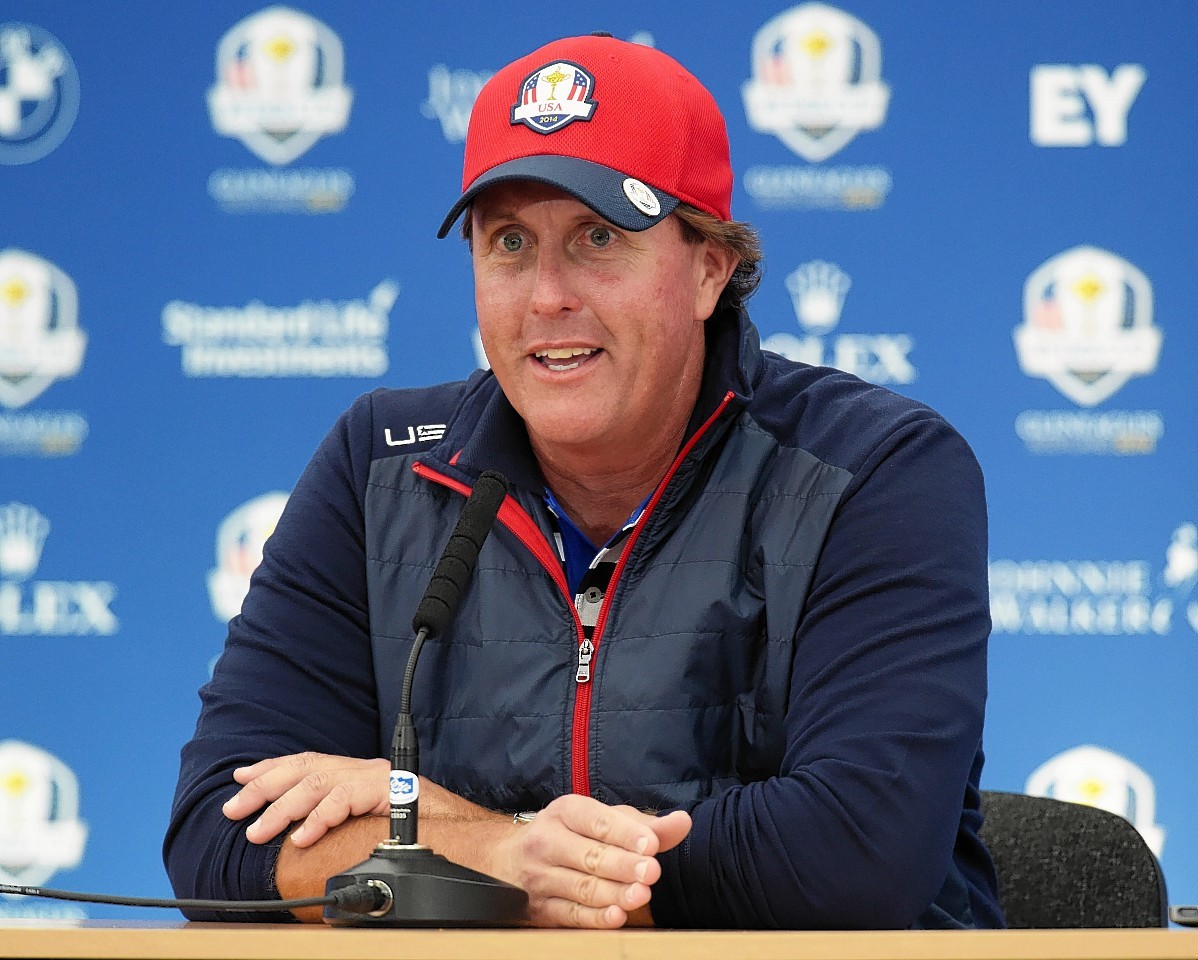 The gloves are off at Gleneagles after Phil Mickelson landed the first blow of the Ryder Cup with a well-aimed jab at European opponents Rory McIlroy and Graeme McDowell yesterday.
The platitudes and respect towards the opposition have flowed back and forth on a daily basis in the run-up to this transatlantic tussle, but Mickelson decided to dispense with the traditional Ryder Cup etiquette to get the mind games started.
With reference to the continuing legal case between world number one McIlroy and Horizon, the management company which used to represent McDowell, Mickelson joked: "Not only are we able to play together, we also don't litigate against each other and I feel that's a real plus heading into this week."
A smiling Mickelson added: "I'm sorry. I couldn't resist."
McDowell had admitted his relationship with McIlroy had become strained when McIlroy began legal proceedings against his management company, but said earlier this week their friendship is stronger following the row.
Rickie Fowler was not surprised by team-mate Mickelson's attempts to unsettle the Europeans, who are favourites to win the Ryder Cup, and said: "That is just Phil being Phil. That's why we love him. He's a lot of fun to be around, and we hear a lot of those one-liners in practice rounds so it's nothing new to me."
Scotland's sole representative Stephen Gallacher is ready to play his part in helping Europe retain the trophy.
Gallacher is one of three members in the Paul McGinley's side without previous experience of the Ryder Cup but he is confident he can rise to the challenge.
He said: "I'm 39 years old. I'm maybe a rookie to the Ryder Cup but I'm not a rookie to golf.
"Having it in my home country is making it easier to adapt. The guys have made me feel really part of the team, it was my lifetime ambition to get here and I am proud to have made it.
"It is still a bit surreal but it is an experience I am embracing and trying to use the positive energy."
McIlroy is thrilled Gallacher made the team and has backed the Press and Journal columnist to savour the occasion.
He said: "I thought he should be on the team.
"He has had a very solid couple of years and being able to play a Ryder Cup in your home country is huge.
"I love that he is on the team and as a rookie he just has to embrace it. I remember my first match as a rookie at Celtic Manor – I was so uptight and didn't want to make a mistake and that isn't the way to approach it.
"To be able to play a Ryder Cup in front of your home crowd in your home country is something he might never experience again, so he just has to take it all in and enjoy it."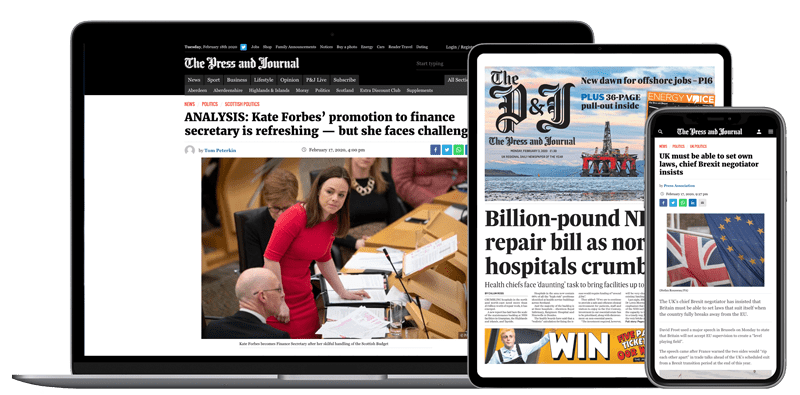 Help support quality local journalism … become a digital subscriber to The Press and Journal
For as little as £5.99 a month you can access all of our content, including Premium articles.
Subscribe