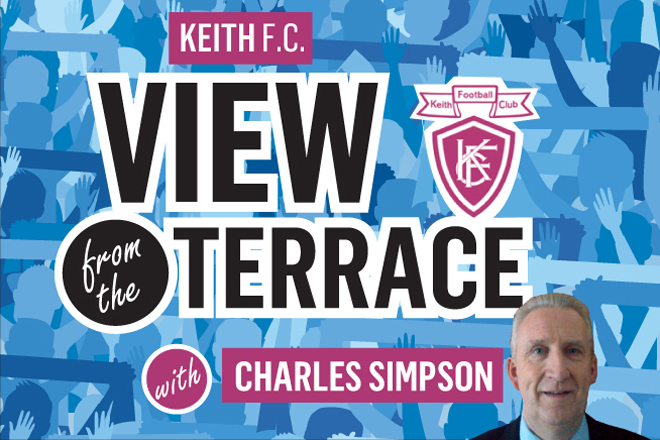 Our first home game in a massive twelve weeks, and no the turnstiles hadn't seized up, although most Keith fans probably wished they had.
The game against Turriff seemed to mirror the previous week's game at Cove, where if there hadn't been a second half, the result would have looked pretty decent.
Unfortunately, a game lasts 90 minutes mind you sometimes on TV they last an additional 8-9 minutes! And this is where as against Cove, the Maroons came mightily unstuck. A hotly contested penalty set the scene, but Keith fought bravely back, before the league leaders nudged ahead. Only for new defender Grant Mitchell to draw level. Then, ex Keith star Andy Macaskill grabbed the first of his hat-trick to put his team in at half-time a goal ahead.
If a neutral had come wandering along Balloch Road at 3pm and decided to come into Kynoch Park to watch a game, he/she would not have been able to tell as they scoffed their half-time cuppa and pie which was the league leaders and which languished 15 places further down the table.
Apart from the first 20 minutes of the second half, it remained like that, then suddenly the roof well and truly caved in with a head spinning four goals in twenty minutes salvo that had Gordon Winton's troops reeling. They ended up being swamped for the second successive Saturday, and maybe it's because of the lengthy inactivity from match play that they have suffered, maybe not.
It wasn't all doom and gloom mind you, with fine performances from teenagers Greg Smith, Craig Cormack and Matty McDonald, but yet again the midfield looked weak, and there was a lack of a real goal threat as well. Don't be afraid to shoot boys!
So there was no Valentine's Day love fae Turriff just seven net bulgers in the home net!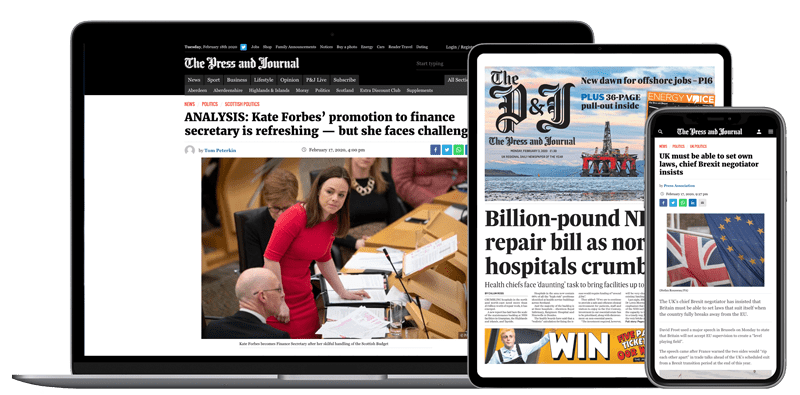 Help support quality local journalism … become a digital subscriber to The Press and Journal
For as little as £5.99 a month you can access all of our content, including Premium articles.
Subscribe