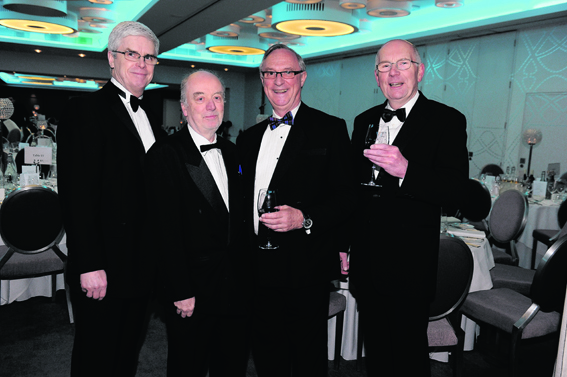 What: The 2015 Gordonian Association (GA) Dinner.
Where: The Chester Hotel, Aberdeen.
Who: More than 220 Gordonians – alumni of Robert Gordon's College in Aberdeen – and friends joined together on the night. They were welcomed to the event by the College's piping instructor Jason Sumner.
Why: Gordonian events aim to provide enjoyable reunion experiences and to reignite friendships after many years. On the night, GA President Mike Fraser (Class of '71) addressed the audience and welcomed new Gordonians to the annual dinner.
He went on to celebrate the achievements of the Gordonian sporting teams, recent awards in support of young Gordonians and the strength of the relationship between the college and the GA.
Guest speaker Graeme Halkerston – a former pupil of Gordon's (Class of '89) who now works as a Barrister for Wilberforce Chambers – spoke nostalgically of his time at school. He recalled the "genuine sense that you could achieve anything you believed in and that the school genuinely offered the chance for pupils to be the best they can be".