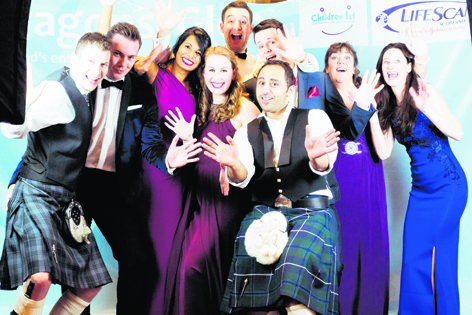 What: A Night in Disguise Masquerade Ball hosted by the Lifescan Scotland Dragons' Glen Team.
Where: Drumossie Hotel, Inverness.
Who: Almost 200 guests attended the ball, including some colleagues from Lifescan Scotland, as well as family, friends and guests from across the UK. Louise Sutherland – the Highlands representative for Children 1st – said a few words about the charity.
Why: Dragons' Glen is a business challenge run by Children 1st. The idea is to turn £500 of initial capital into £5,000 or more in just five months.
The Masquerade Ball has been the team's main event and raised £4,140 towards their challenge total. Their progress and other events can be found on their Facebook page: Team Lifescan Dragons' Glen.