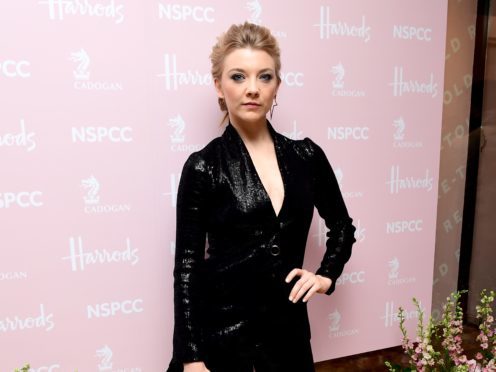 Natalie Dormer has revealed she was helped by the Royal National Institute Of Blind People (RNIB) while preparing for her latest role.
The former Game Of Thrones star appears alongside American actress Emily Ratajkowski in thriller In Darkness.
Dormer plays a blind pianist who becomes entangled in the London criminal underworld after overhearing the murder of a woman.
While researching the part, Dormer, 36, turned to the RNIB to gain a deeper insight into the life of visually impaired people.
Speaking at the film's premiere in Los Angeles, Dormer revealed the challenges of playing a blind character.
She told the Press Association: "The obvious ones are not being able to make eye contact with my co-stars. That was challenging, we found a way of working that out.
"But I had a lot of help from the Royal National Institute Of Blind People (RNIB) and did as much research as was respectful to do so.
"The RNIB helped me very much with navigating my own home, the streets, talking to people who are visually impaired and blind. The pride they take in their day-to-day life and how they navigate the modern world.
"It's a wonderful charity and I urge people to support it."
Dormer co-wrote the film alongside her partner, Anthony Byrne, who also directed the movie.
The actress, from Berkshire, told how having a hand in the creation of the character she played in the film gave her an advantage.
She said: "It's actually easier because you know the character inside out. You understand the psychology from scratch. In a way, I did not need to do the normal homework I do when I approach a role because I already knew her inside out."
Director Byrne spoke about the process of writing the film, which also stars British actor Ed Skrein.
He said: "It was great. Having those early conversations is always fun because there is no pressure, you are just talking, watching movies together and it's really out of a passion for watching thrillers.
"Then we get into writing it and it gets harder and you have got to break it and get the structure of it correct. That's real work, that's not something that's easily found."
He added: "I would love to work with her (Dormer) again. She is an amazing actress."