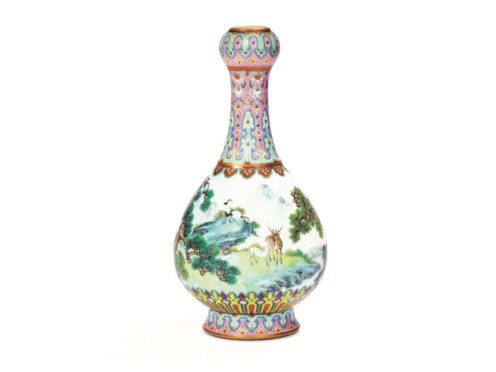 An 18th Century vase discovered in an attic has fetched 16.2 million euro (£14.3 million) in France.
The recently discovered treasure from Imperial China sparked a 25-minute bidding war at Sotheby's.
Discovered by chance in the attic of a French family home, it was removed from the container it was found in and taken into the auction house in Paris in a shoe box.
The exact history of the vase before 1947 has not been traced.

The vase achieved an auction record for any Chinese porcelain sold at auction in France after it went under the hammer in Paris.
Henry Howard-Sneyd, Sotheby's chairman of Asian Art, Europe and Americas, said: "Chinese art has been admired and collected across Europe for centuries, but the importance of certain pieces is occasionally lost over time.
"Given the huge appetite for Chinese art among today's collectors, now is the moment to scour your homes and attics, and to come to us with anything you might find!"


The vase features a  landscape with deer, cranes and pine trees, all symbols of health and longevity.
The Imperial 18th century Yangcai Famille-Rose porcelain object, which features a mark from the reign of the Qianlong Emperor, was left to the grandparents of the present owners by an uncle.
The vase, produced for the courts of the Qianlong Emperor (1735-1796), is of exceptional rarity and the only known example of its kind.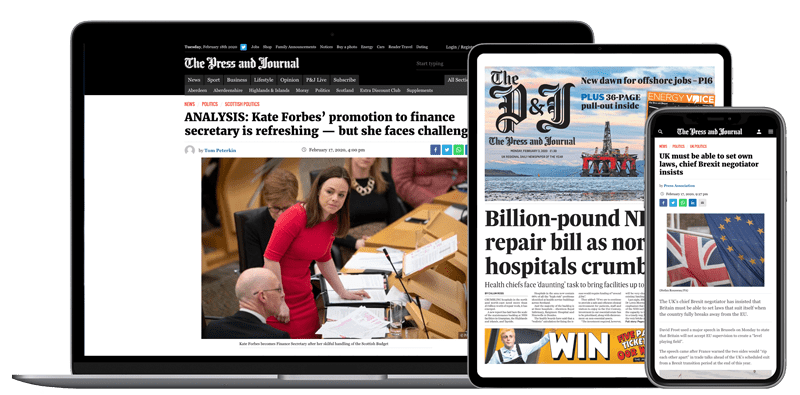 Help support quality local journalism … become a digital subscriber to The Press and Journal
For as little as £5.99 a month you can access all of our content, including Premium articles.
Subscribe