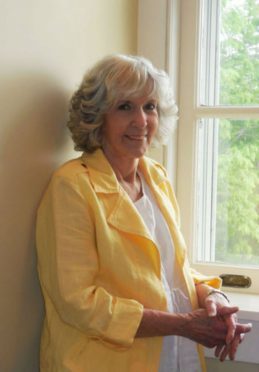 Crime writer Val McDermid has paid tribute to "pioneering" author Sue Grafton, who has died aged 77.
According to a statement posted on Facebook by her daughter, Jamie Clark, Grafton died on Thursday following a two-year battle with cancer.
The US writer was best known for penning the Kinsey Millhone Alphabet Series of mystery novels and had reached Y Is For Yesterday.
McDermid, whose own thrillers famously include the tales of Dr Tony Hill, said she was "deeply saddened" to hear the news of her friend.
She posted on Twitter: "Deeply saddened to hear of the death of Sue Grafton.
"She was amazingly generous to me when I was starting out and remained a good and supportive pal. And Kinsey Millhone was one of the pioneering female PIs who showed the rest of us the way."
Among other writers to pay tribute to Grafton was The Princess Diaries creator Meg Cabot, who wrote: "Oh, no. This is really sad. I loved her books. Thank you for them, Sue Grafton."
Meanwhile, Mylo Carbia, the horror screenwriter behind The Ghost Huntress, tweeted: "RIP #suegrafton…'F' was for FANTASTIC."
Award-winning Damage Done writer Hilary Davidson posted: "So sorry to hear about Sue Grafton. I've been a fan since I read A IS FOR ALIBI back in 1993. She was a wonderful writer & a delightful person."
Preacher star Julie Ann Emery added: "Wow. RIP Sue Grafton. I got into her books in HS and College. Great relaxing reads with such a bad a** female character at their center."
Clark's Facebook statement, posted on Friday, read: "I am sorry to tell you all that Sue passed away last night after a two-year battle with cancer. She was surrounded by family, including her devoted and adoring husband Steve.
"Although we knew this was coming, it was unexpected and fast. She had been fine up until just a few days ago, and then things moved quickly.
"Sue always said that she would continue writing as long as she had the juice. Many of you also know that she was adamant that her books would never be turned into movies or TV shows, and in that same vein, she would never allow a ghost writer to write in her name.
"Because of all of those things, and out of the deep abiding love and respect for our dear sweet Sue, as far as we in the family are concerned, the alphabet now ends at Y."