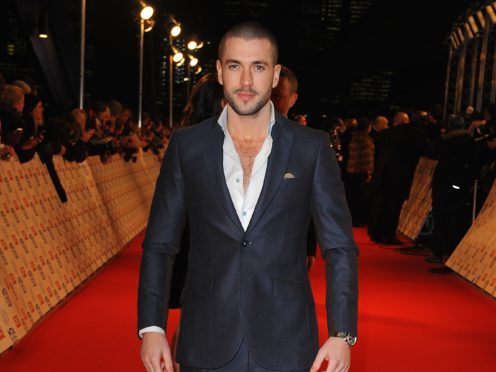 Coronation Street actor Shayne Ward has said his character's suicide has already made people at risk of taking their own lives stop and seek help.
Aidan Connor killed himself in Monday night's episodes of the ITV soap and Wednesday night's emotional instalment saw his family and friends making the terrible discovery.
The soap has been praised for raising awareness of mental health issues and male suicide, and Ward said he has been overwhelmed by the response he has received.
He told The Sun: "A lot of people who are considering attempting suicide have got in touch to say, 'I'm calling somebody now. I was attempting it and you've helped me.'
"The response has been truly overwhelming."
Ward has previously said he was "instantly scared, nervous and heartbroken" when he first learned he would be involved in the male suicide storyline several months ago.
The actor, whose own family has been touched by suicide, said he sought out a therapist to help him understand it better before shooting the harrowing scenes.
But filming still took him to a dark place.
"This is affecting millions of people around the world every single day, and when I read the stats I couldn't believe it," he said.
"So when I'm getting into that place, it's a really, really dark place which again breaks my heart.
"You feel that there is no light at the end of the tunnel.
"You feel lost, you feel hopeless, powerless, unloved and you feel like you can never make things right."
Ward, 33, said the actual shoot was upsetting for everyone involved and that the cast and crew knew they were "creating a moment not just in Corrie's history but also for suicide".
After Wednesday's episode, the actor tweeted praise for fans for their bravery in opening up about their problems.
He said he hopes the conversation will continue.
"Tonight's @itvcorrie Episode is Powerful and full of raw emotion," he said.
"Some Incredible performances from all The cast.!
"Keep Talking Everybody.
"I'm so proud of all your bravery in doing so. TALK-YOUR VOICE WILL BE HEARD."
Ward previously encouraged viewers to find help and advice on ITV's website in a video recording during which he said: "Talking can bring relief and it can help us see a way through, there is help and support available right now."