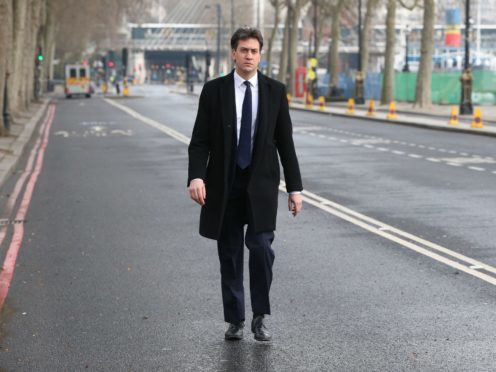 Ed Miliband was told to "stick with the day job" after he tried out being a town crier on BBC radio.
The 48-year-old former Labour leader was back as guest host of current affairs programme the Jeremy Vine Show on Radio 2, after a successful stint last summer.
He attempted to be a town crier to mark International Town Criers Day.
"Oyez, oyez, oyez. It's coming home", he called out. "England/Croatia…. don your waistcoats and dare to dream. It's coming home, It's coming home."
He was told "splendid, you're a natural" but then when he asked "give me some tips, what could be better?" following his performance, town crier David Mitchell, who was in the studio, replied: "Stick with the day job."
Miliband joked of the response: "That's his first tip? 'Stick with his day job'?"
Mitchell explained: "That's because you're too good."
The MP said: "I've got a waistcoat on in honour of Gareth Southgate and town criers. I'm feeling very town crierish…"
Miliband had earlier prepared his listeners, saying: "In a minute I'm going to be trying to be a Town Crier… But here's Boney M."
And he said: "I'm going to don some of the garb and ring the bell and try and do my best but that's after ZZ Top."
The Doncaster North MP previously sat in for Vine last summer, when he attempted extreme death metal singing.
Earlier, Miliband had quipped that he should have considered a job as a travel agent when he was told a story about how England manager Southgate was once told he should consider that career because "professional football is like professional politics, it's a hard game".
"Maybe I should become a travel agent," the former Labour leader said.
Miliband will host the show until Wednesday while ex-Conservative leader and Brexiteer Lord Howard will present on Thursday July 12, Friday July 13 and Monday July 16.