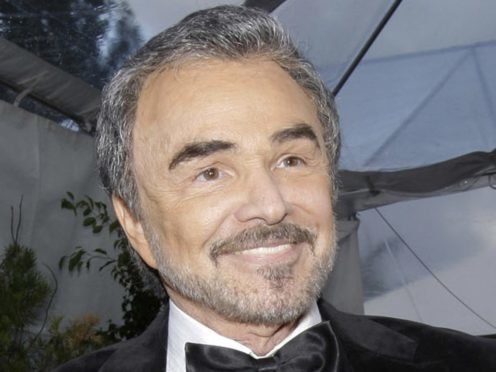 Hollywood actor Burt Reynolds was one of the biggest stars of the 1970s, appearing in a string of box office hits.
His reputation as one of the industry's heavyweights endured until his death on Thursday at the age of 82.
Reynolds had been due to appear in Quentin Tarantino's latest film, Once Upon a Time in Hollywood, but he died before he could film his scenes.
Here are some of his best known films from over the years.
– Deliverance (1972)
Reynolds' breakout role, he played Lewis Medlock – one of four men who encounter a group of hostile locals while travelling through the American South.
The film is famous for its scene featuring the Dueling Banjos music and was nominated for three Academy Awards, including Best Picture.
– The Longest Yard (1974)
Starring as a former NFL player now serving a prison sentence in this sports comedy movie, Reynolds recruits a rag-tag group of prisoners to play a football match against their guards.
It has been remade three times, including 2001's Mean Machine starring Vinnie Jones, which changed the setting to a British prison.
– Smokey and the Bandit (1977)
In one of his best-loved roles, Reynolds was the Bandit, a trucker being chased by Jackie Gleason's sheriff as he tried to smuggle a trailer full of beer over state lines.
The film spawned two sequels, though Reynolds only made a cameo appearance in the third installment.
– Hooper (1978)
Reynolds played the wisecracking Sonny Hooper, known in the film as "the greatest stuntman alive", as he acts as the stunt coordinator on an action film.
The movie was a tribute to the stuntmen and women working in Hollywood at the time.
– The Cannonball Run (1981)
In an all-star cast Reynolds appeared alongside Roger Moore, Farrah Fawcett and Dean Martin as a race driver taking part in a cross-country dash across the US.
– The Best Little Whorehouse in Texas (1982)
The film was an adaption of the 1978 Broadway musical of the same name and saw Reynolds star alongside Dolly Parton, who was nominated for an Academy Award for her performance.
Reynolds played a sheriff fighting to save a brothel when a TV reporter tries to have it closed down.
– Boogie Nights (1997)
The film chronicles the rise of a young man's (played by Mark Wahlberg) rise through the porn industry.
For his role as porn filmmaker Jack Horner, Reynolds was nominated for the Best Supporting Actor Academy Award.