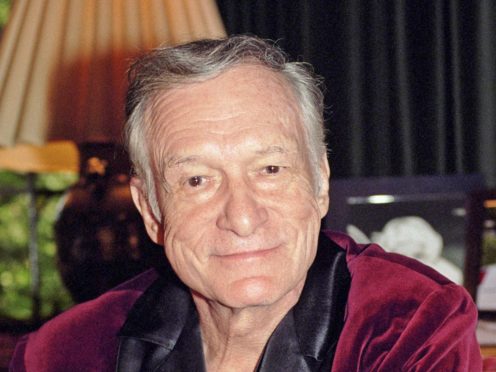 Playboy magazine and the #MeToo movement share similarities, Hugh Hefner's daughter has said.
The publication, formed in 1953, was famous for its nude pictures of models as well as its role in the sexual revolution, advocating more liberal attitudes in society.
The #MeToo movement rose to prominence in 2017 following allegations of sexual assault against high-profile celebrities and aims to end the mistreatment and exploitation of women in the workplace.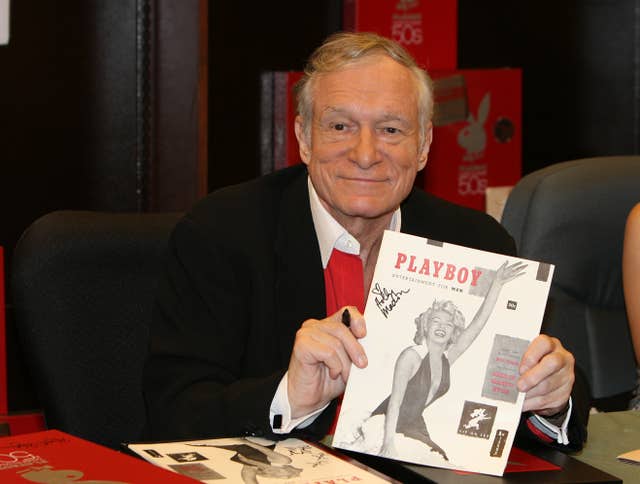 When Hefner died aged 91 in September last year, debate raged around his legacy, with supporters arguing he brought women greater freedom, while critics said Playboy objectified women.
Hefner's daughter, Christie, believes the magazine he formed at his kitchen table shares similarities with the #MeToo movement.
She told the Press Association: "In some respects, the #MeToo movement is a reminder of the difference between violence and power and sex and consent.
"Those differences were very much at the heart of the Playboy philosophy. That sex as an attraction, whether it between men and women, men and men, or women and women, was a humanising force on the planet and that violence, or even abuse, was at the other end of the extreme.
"One of the things that distinguished Playboy was its strong belief that you could celebrate sexuality and attractiveness without in any way disempowering people. It's not an accident that the countries in the world that have the fewest rights for women are also the countries that repress sexuality."
She said that the Playboy Advisor section of the magazine, where readers wrote in with questions about sex, dating and relationships, was "very important in educating a generation of young men about behaviour and etiquette".
The magazine, known for its bunny rabbit logo, was one of the most famous in the world at its peak and down the years featured cover stars including Kate Moss, Mariah Carey and Jessica Alba.
Despite its success, critics said the publication degraded and objectified women.
Christie, the former chairman of Playboy Enterprises and who lives in Chicago, disagrees with much of the criticism of her father.
She said: "I don't agree with those characterisations and I don't think the facts bear them out. The editorial content of the magazine, written by both men and women, was very much a humanistic view of the world and very much championed, through its pages and the foundation, equal rights, civil rights, reproductive rights."
A host of items and memorabilia from Hefner's personal collection is to go under the hammer, with all money raised to go towards the Hugh M Hefner Foundation.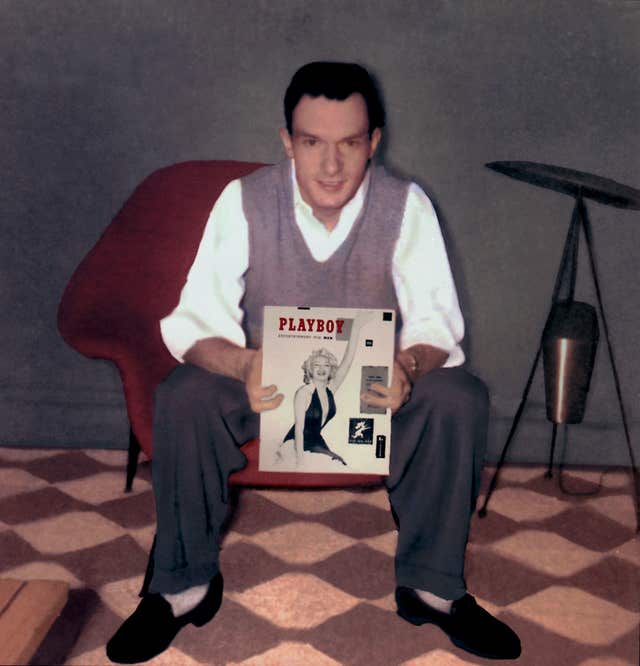 The foundation was set up in 1964 and supports policies in favour of freedom of speech and "rational sex and drug policies".
Items to go under the hammer include Hefner's complete personal set of bound volumes of Playboy magazines, which have an estimated selling price of between £15,000 to £30,000.
His famous smoking jacket and silk pyjamas are also for sale, with expected prices of about £4,000 and £1,150 respectively.
Christie said buyers would receive "a little piece of Playboy" while also supporting charity when the auction takes place in Los Angeles on November 30 and December 1.
She said: "I thought it was quite wonderful that it was his choice to give everything to the Foundation, so that these proceeds could do the work of the Foundation."
For more information on the auction, visit www.juliensauctions.com