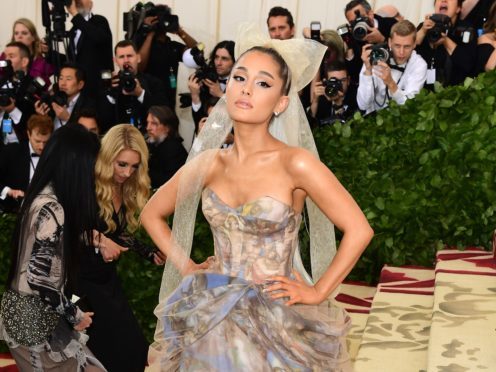 Ariana Grande looks happy and loved-up in a new picture of herself and boyfriend Pete Davidson.
The US singer recently confirmed her relationship with Saturday Night Live star Davidson, and she has now shared a sweet message for him.
In a new snap on Instagram, Grande, 24, is cuddled from behind by Davidson, 24, who also kisses her on the cheek.
She wrote: "i thought u into my life, woah ! look at my mind."
Within the space of a few hours, the image had been liked more than 3.5 million times by her fans.
The previous day, the couple made their romance official when they appeared in a picture on stand-up comic Davidson's timeline dressed in Harry Potter costumes, as he joked: "the chamber of secrets has been opened …"
Grande, who last week marked the one-year anniversary of the terror attack at her concert in Manchester, recently ended her previous relationship with rapper Mac Miller.
She described her relationship with Miller as "toxic" and said she was "not a babysitter or a mother" in response to a comment from a fan that their split was "heartbreaking", after he was reportedly arrested on suspicion of drink-driving.