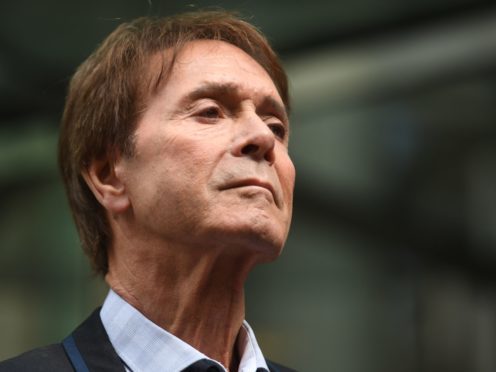 The BBC's head of news has told staff she is keen to "learn lessons" from the way the Sir Cliff Richard story was reported.
Fran Unsworth emailed BBC staff on Wednesday, the day a High Court judge delivered a ruling on the dispute, telling them she believed that "our journalists" acted in good faith.
She says the BBC would "do some things differently today".
Her email, which has been seen by the Press Association, says "significant principles" are at stake.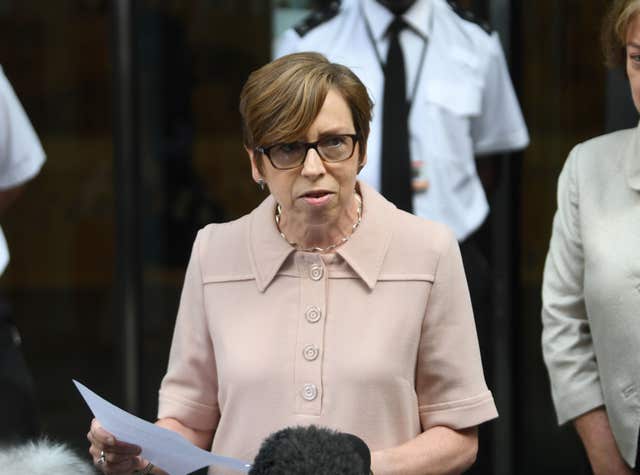 "Dear all," she wrote.
"You will have seen the judge's ruling in Sir Cliff Richard's privacy case against the BBC this morning.
"The first thing I want to say, again, is how sorry I am for the distress that Sir Cliff has been through. We understand the impact that our reporting has on individuals.
"I am keen that we learn lessons from the way we reported the story.
"As I've said, we would do some things differently today.
"Although the judge found against us, he was clear that what we broadcast was accurate and as I said outside the courtroom, I believe all our journalists acted in good faith.
"There's a significant principle at stake as well – one that affects all media organisations, not just the BBC.
"If this ruling stands, it changes the way in which all journalists will have to approach naming the subject of a criminal investigation.
"It effectively would make it unlawful that anyone under investigation can be named, unless the police do so.
"And I don't believe that's in the public interest.
"Clearly, there are difficult issues to consider of how to balance the impact on people of naming them, against the public's right to know.
"We need to assess how this might impact the way you do your job.
"We need to take some time to look at the ruling – more than 200 pages – in detail.
"No-one wants to prolong this case but, given the significant principles at stake, at this stage we are looking at an appeal.
"I'll keep you updated."
She adds: "Thank you for the professional way you've gone about your jobs today. I really appreciate it."
Mr Justice Mann ruled that Sir Cliff's privacy had been breached and awarded him around £200,000 damages to cover the "general effect" on his life.
He had analysed the case at a High Court trial in London earlier this year.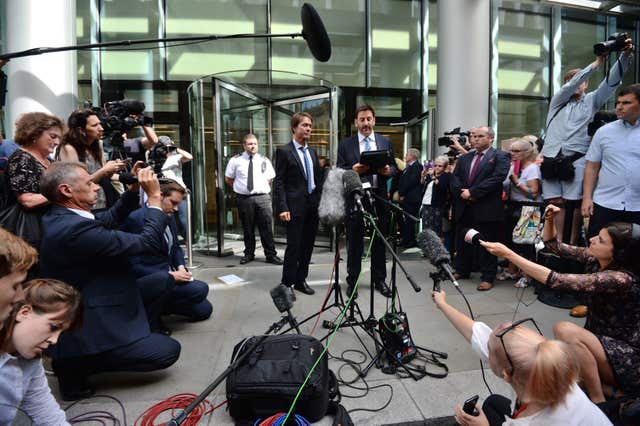 Sir Cliff had sued the BBC over broadcasts of a South Yorkshire Police raid on his home in Sunningdale, Berkshire, in August 2014, following a child sex assault allegation.
The singer said coverage, which involved the use of a helicopter, was a "very serious invasion" of his privacy, and he said he wanted damages at the "top end" of the scale.
BBC bosses disputed his claims, and said the coverage was accurate and in good faith.
The judge heard that, in late 2013, a man made an allegation to the Metropolitan Police, saying he had been sexually assaulted by Sir Cliff during an event featuring evangelist Billy Graham at Sheffield United's Bramall Lane football stadium in 1985, when he was a child.
Metropolitan Police officers passed the allegation to South Yorkshire Police in July 2014.
Sir Cliff denied the allegation.
He was never arrested and in June 2016 prosecutors announced he would face no charges.
Mr Justice Mann decided that the BBC infringed the star's privacy rights in a "serious" and "somewhat sensationalist" way.
The judge has yet to assess how much the coverage left Sir Cliff out of pocket.
He is due to begin analysing evidence in relation to loss and could award the singer a further, bigger, damages sum.
Lord Patten has said the BBC would be "crazy" to appeal against Mr Justice Mann's ruling.
The former chairman of the BBC Trust, the corporation's now-defunct governing body, said decisions made by some "very good people" at the broadcaster were "wrong".
He told BBC's Newsnight he did not believe it was "BBC journalism at its best".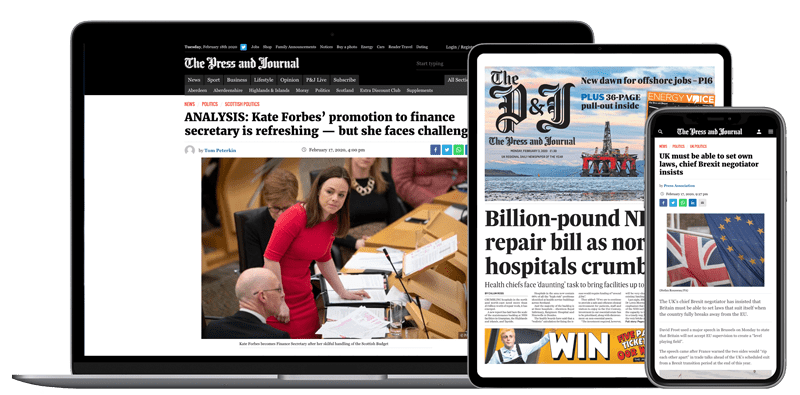 Help support quality local journalism … become a digital subscriber to The Press and Journal
For as little as £5.99 a month you can access all of our content, including Premium articles.
Subscribe