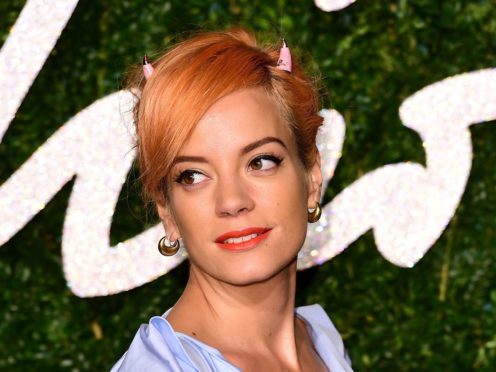 Lily Allen has revealed more details about an alleged sexual assault by a record industry executive.
The singer alleges the music industry figure assaulted her when she fell asleep in his hotel room after she got "smashed" at a party.
The 33-year-old said the man took her to his room to sleep it off, but she woke up at 5am "because I could feel someone next to me pressing their naked body against my back".
Allen said she "moved away as quickly as possible and jumped out of the bed, full of alarm… and ran out of his room".
Allen told the Guardian that she consulted a lawyer in London and signed an affidavit documenting the incident, because "I wanted it on record that I'd been sexually abused by someone I worked with".
She said she blamed herself for the alleged incident because she had been drinking, and said she did not report it because she thought there was no point in doing so.
"What was the crime? Record industry executive didn't rape me. Was I supposed to report someone trying it on? (Answer: yes.)"
Allen described the alleged incident in her memoir, My Thoughts Exactly, which will be published later this month.
She told the Guardian she wanted to name the man in the book, but was advised not to on legal grounds by her publisher.
Allen, who has two daughters with ex-husband Sam Cooper (Ethel, six, and Marnie, five), has previously spoken about an alleged assault carried out by someone powerful within the music industry, and said when she reported it to her representatives, nothing was done about it.
The Smile singer said the music industry was "rife" with similar incidents, but insiders refuse to speak up about the problem.