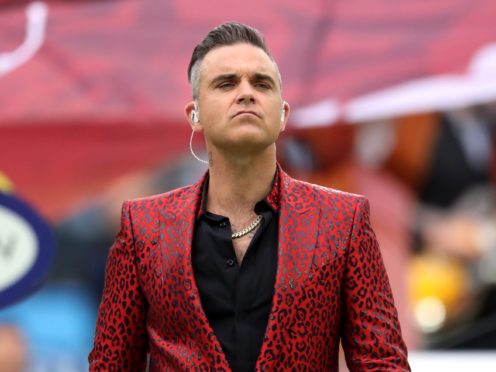 Robbie Williams will headline the British Summer Time festival in what is so far his only UK open-air show of 2019.
The singer and X Factor judge will join previously confirmed headliners Bob Dylan and Neil Young for the Hyde Park event in London, and will perform on the final day of the festival, July 14.
It is Williams' first time at the AEG Presents event, and it will come after the former Take That star's string of Las Vegas residency concerts in March and June.
Special guests are set to be announced.
James King, senior vice president AEG Presents, said: "One of the truly great British entertainers, we're so excited to finally welcome Robbie Williams to Hyde Park, who has been on our wish list since we started seven years ago.
"Robbie works a crowd like no one else and his collection of hits will be the perfect way to round off Barclaycard presents British Summer Time for 2019."
Joint headliners Dylan and Young will hit the stage on July 12 in what festival organisers have said is the "biggest event" in its history.
Previous acts to play British Summer Time include Stevie Wonder, Taylor Swift, The Rolling Stones, The Strokes and Black Sabbath.
The 2018 event included performances from the likes of Bruno Mars, Roger Waters, Michael Buble and Paul Simon's last ever UK concert.
Tickets for Williams will be available in a fan pre-sale on December 3, with general sale tickets available on December 6.