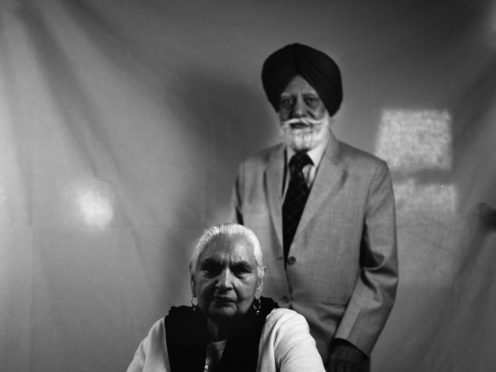 A documentary exploring the 50 years since Enoch Powell's Rivers of Blood speech has been praised for its celebration of multiculturalism.
Rivers Of Blood: 50 Years On features parts of the speech, played to over 100 black and Asian people to seek their reaction.
It was broadcast to the families who first heard it in 1968 as well as their descendants.
The Channel 5 programme examined the issues faced by the immigrant population in the decades since the infamous speech.
The subjects spoke about the daily threats they have received in the decades since the speech as well a loss of cultural identity and racism.
But they also showed a man who became the first non-white Lord Mayor and a family who loved to learn their African heritage.
The programme was praised by viewers on Twitter for its rejection of Powell's speech but many felt a lot of the issues still existed today.
@UzziWozzi wrote: "Fantastic documentary, incredibly sad to see the sad state of affairs with #windrush and #hostileEnvironment. To see Britain have the same overtones as the 50s with immigration policies now is heartbreaking."
@LotaGroup posted: "Hats off to Channel 5 for the first time ever. #RiversOfBlood distressing stuff man."
@Kitty_Kelliher wrote: "Watching the #Channel5's look at the impact of the #RiversOfBlood speech. An amazing and wonderful insight how much multiculturalism has given this country. Thank you."
@SpeedStorm tweeted: "Is the #RiversOfBlood programme going to adress today's issues? Afterall we are seeing some elements turning full circle."
@IK_35 tweeted: "Sadly these views are still very alive today #RiversOfBlood."
It comes as the BBC sparked controversy by announcing the controversial anti-immigration speech will be read in full on Saturday for the first time, on Radio 4's Archive On 4 programme.