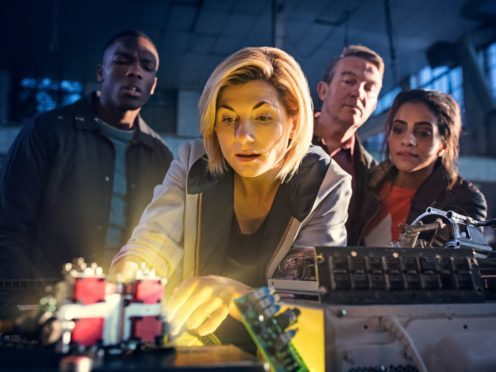 The first series of Doctor Who to star a woman in the leading role of the Time Lord has wrapped production.
It was announced that Jodie Whittaker would take over the part from Peter Capaldi a year ago and the first trailer for the upcoming series was unveiled at San Diego Comic-Con last month.
A photo on the show's official Twitter page showed a clapperboard with the words "That's a wrap!" written on it.
The short clip of footage from the highly anticipated series began with Whittaker's Doctor being blown out of the Tardis and into space.
It then moved on to brief glimpses of different worlds and the new companions – Mandip Gill, Tosin Cole and Bradley Walsh – in action.
A voiceover from Whittaker – the first ever female Doctor – said: "All of this is new to me. New faces. New worlds. New times. So if I ask really, really nicely, would you be my new best friends?"
On screen, Whittaker added: "This is going to be fun."
Following the trailer, Whittaker then unveiled her new sonic screwdriver on stage, showing off the silver and red device to fans.