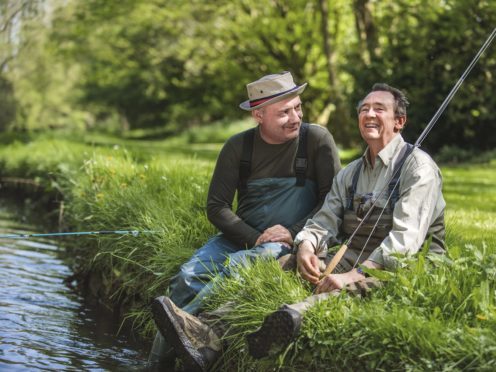 BBC Two has recommissioned two factual programmes fronted by comedians Romesh Ranganathan and Bob Mortimer and Paul Whitehouse for a second series.
The Misadventures Of Romesh Ranganathan and Mortimer And Whitehouse: Gone Fishing will return next year after debuting on the channel this summer.
Former Fast Show comic Whitehouse and Shooting Stars host Mortimer visited some of the UK's best places to fish in their show, as part of their recuperation from major heart operations.
The first episode launched with 1.8 million viewers and received over 800,000 requests on BBC iPlayer.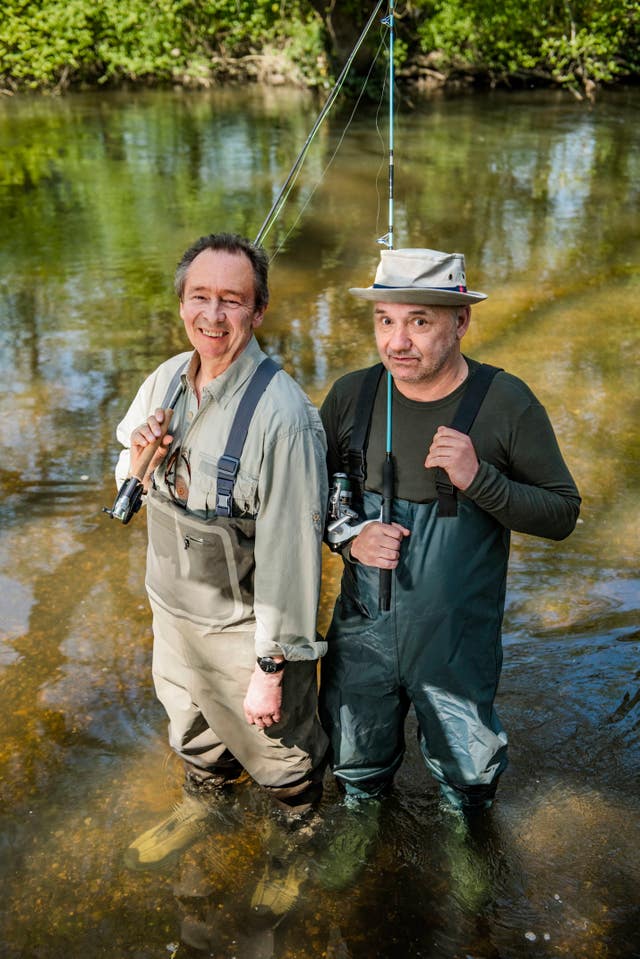 Whitehouse said: "The response has been a little bit overwhelming.
"We've had the most incredible messages from people who have suffered similar issues with their hearts or have had long-term illnesses and have found something in the series that has resonated with them.
"We're really pleased that people can see the joy that fishing can bring and I'm also very proud that people who wouldn't normally watch a fishing programme, can enjoy the series too."
Mortimer added: "I absolutely loved making the series and can't wait to depart for a new set of adventures in the beautiful countryside, with wonderful company and a fresh menu of heart healthy meals. Who wouldn't sign up for that?"
Ranganathan's travel show aired in three parts in July and saw the stand-up venture to some of the world's more unlikely holiday destinations.
The first episode received over one million requests on BBC iPlayer, making it one of the highest performing BBC Two factual programmes on the service since 2015.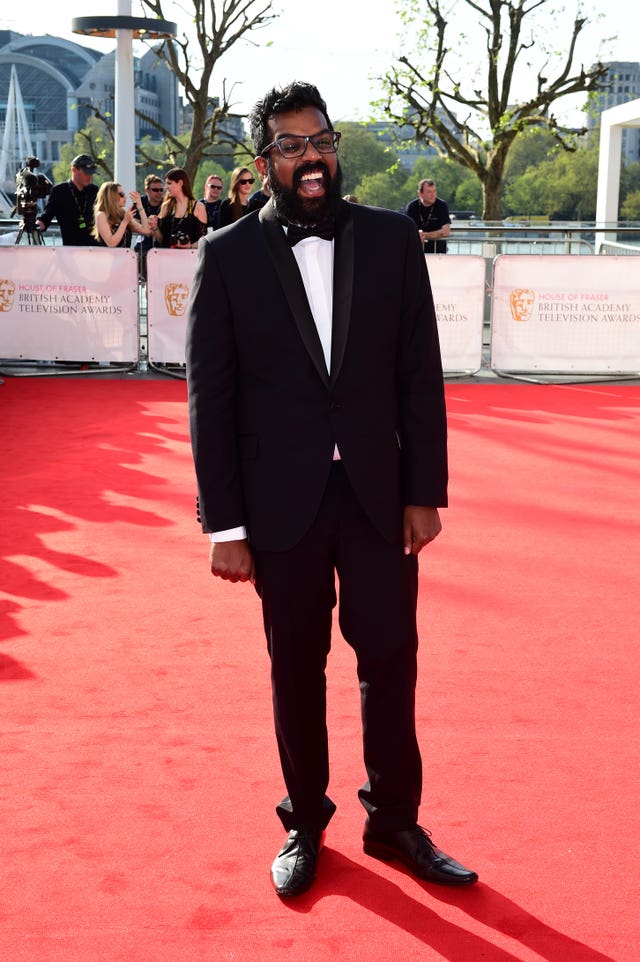 Ranganathan jokingly said: "While I am grateful for this show being recommissioned, it's obviously not as good as being asked to do a show called The Luxury Adventures Of Romesh Ranganathan."
Emily Hudd, the joint managing director of Rumpus Media, the production company that makes the show, added: "We've loved building a creative partnership with Romesh over the past four years for the BBC – from exploring his family heritage with Asian Provocateur to hitting the road less travelled in his Misadventures.
"We're thrilled that despite risking his life and dignity multiple times in the first run, Romesh will be back bringing his uniquely smart and funny take on more of the world's unlikely tourist spots for series two."
The BBC's head of commissioning, popular factual and factual entertainment, David Brindley, said: "Each of these titles was an effort by the brilliant production teams and our department to try to continue the evolution of the travel genre, and I'm pleased these efforts were met with such a warm reception. To have the likes of Romesh, Bob and Paul on such glorious form on the channel is a sheer delight. Here's to more adventures."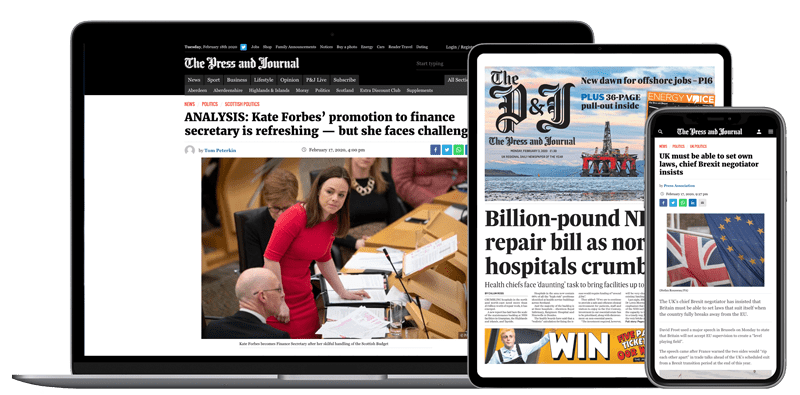 Help support quality local journalism … become a digital subscriber to The Press and Journal
For as little as £5.99 a month you can access all of our content, including Premium articles.
Subscribe