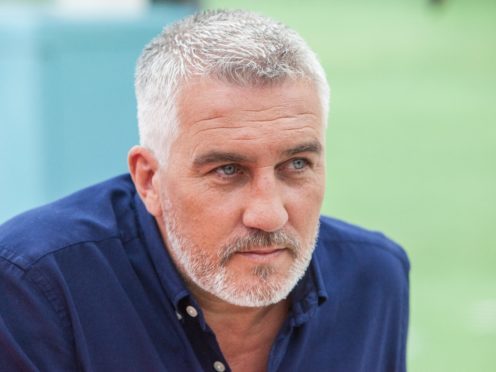 BBC executive Charlotte Moore has said losing The Great British Bake Off created opportunities for other shows and producers as she quipped: "Because we've got money again."
Ms Moore, who has been the corporation's director of content since July 2016, was speaking during a Meet The Controllers session hosted by Zoe Ball at the Edinburgh Television Festival.
The baking series will return next week for its second series on Channel 4 since its switch from the BBC last year.
Ms Moore said: "I've made no secret of the fact that when you have commissioned a show and it becomes the biggest show… it's very sad when it's not on your channel any more. But with every show that moves on… it gives you creative headroom, so it's a great thing for other producers because we've got money again and we've got room in the schedule for big hits."
Citing shows such as BBC One's upcoming Saturday night dance series The Greatest Dancer – which marks the BBC's first collaboration with Simon Cowell's entertainment company Syco – she said she didn't think those shows "could have happened if we hadn't, you know, moved on from The Voice. So I'm all about looking forward".
She said her creative vision for the next 18 months was about "pushing boundaries, really trying to create those talked-about moments. We're here to do the shows that no one else has dared to yet and to take the risks".
Also speaking at the session was the corporation's controller of drama commissioning Piers Wenger, who said rumours around the upcoming Doctor Who series – the show's 11th – are "very rarely true".
The sci-fi series will return with its first female Doctor, played by Jodie Whittaker, in the next couple of weeks.
Mr Wenger also spoke about streaming services like Amazon and Netflix in relation to the BBC.
He said: "I feel really optimistic about it, great writers still want to see their stories brought to life on screen and have the whole nation talking about them on the same night but, you know, it isn't all about big budgets.
"There's a lot of big splashy drama available to audiences now, what we do is slightly different, it isn't always about those hugely budgeted pieces, it's as much about great writing and great stories that matter to people and having emotion and immediacy… you don't always need big budgets to do that."
Alison Kirkham, the BBC's controller of factual commissioning, spoke about Sir David Attenborough's next project with the BBC – a five-part series called Dynasties.
After previewing a clip, she said: "We follow species that are both iconic and endangered – so chimps, lions, tigers, emperor penguins. It's an extraordinary project."
She said that following the success of BBC shows like Blue Planet, the corporation had "established a conversation about conservation and that feels like an important conversation to continue."
The corporation's head of comedy, Shane Allen, announced a new comedy series from Benidorm creator Derren Litten, called Scarborough, and a new sitcom called 'king Gary.
During the session it was also revealed that BBC Two drama Peaky Blinders will move to BBC One in a bid to attract a younger audience to the channel.