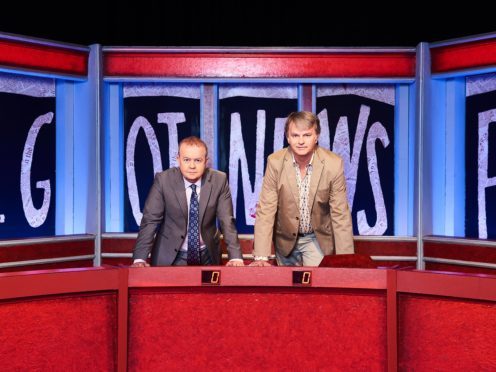 Paul Merton has said he still intends to mock Theresa May for her awkward dancing when Have I Got News For You returns next month.
The current affairs comedy panel show reacts to news as it happens on a weekly basis, but Merton and his co-star Ian Hislop will attempt to slip in references to the Prime Minister's moves that went viral in August.
Mrs May unleashed her dance moves, dubbed the "Maybot" by some, while on a trade trip to Africa, first at a school in South Africa and then in the company of scouts during a visit to United Nations offices in Kenya.
Team captain Merton said he was not concerned that it took place a month before the show was back on air, adding: "Because you can still say, 'This is a bit like watching Theresa May dance in front of a load of African children'. It can still be funny later."
Hislop said: "I'm very keen on that round but usually it's Prince Charles who has to do the dancing.
"I think, from my point of view, it's an interesting political shift in that it used to be the heir to the throne who had to look absurd in foreign countries. Now it's our Prime Minister.
"What's happening? It is harder when the news doesn't change. When it's fresher it's better."
The duo, who have appeared on the panel show since it began in 1990, said they do struggle to mock one politician in particular – Donald Trump.
"Trump is something I find it hard to be funny about, I can't say anything that's fresh about him," Merton said of the US president.
Hislop, editor of satirical news magazine Private Eye, and comedian Merton said people trust Have I Got News For You as a genuine source of news.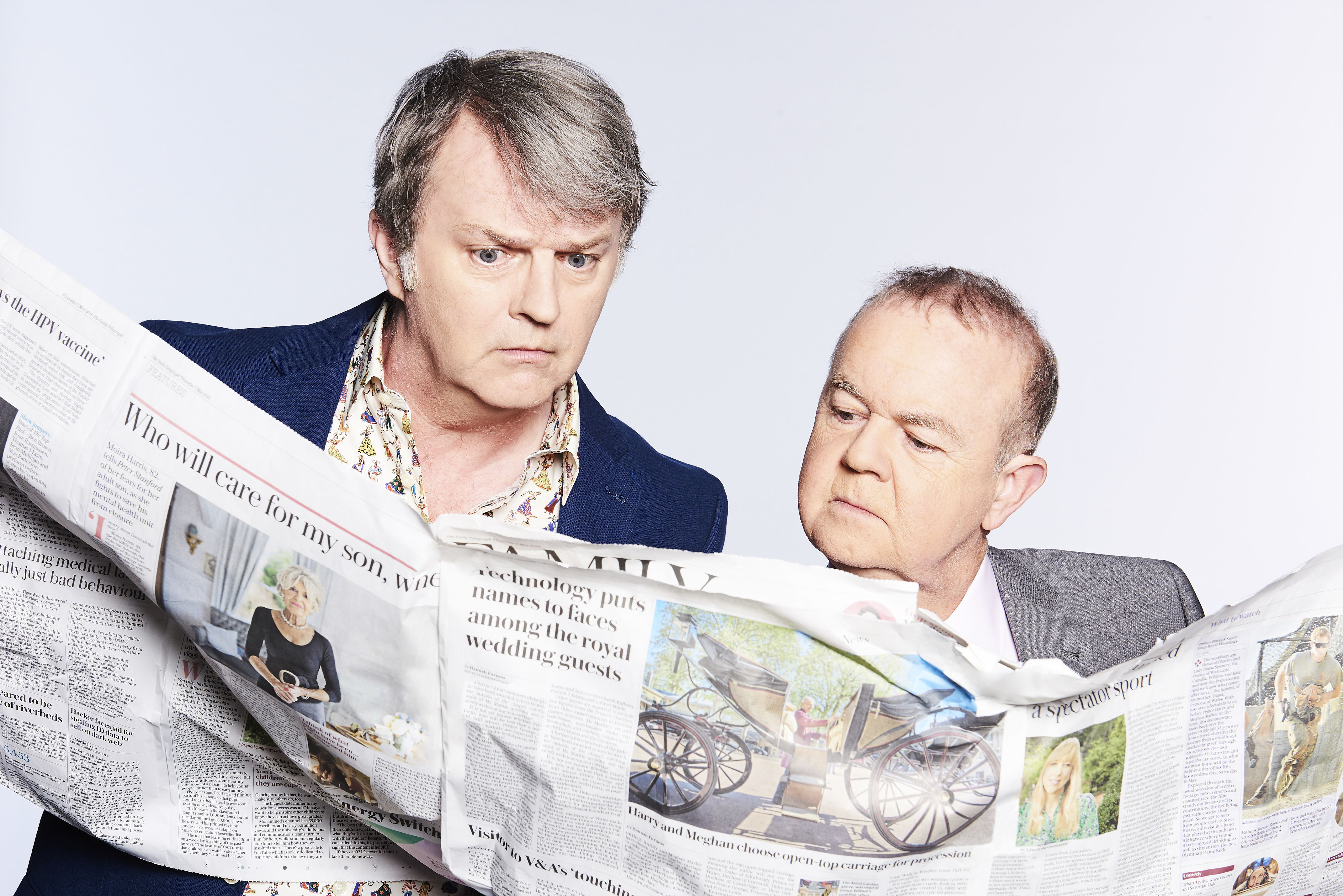 Hislop said: "I think one of the most cheering things about Have I Got News For You is quite a lot of people get their information from us, which should be terrifying in a proper functioning society!
"We've got a very big fan base among immigrants and people from backgrounds where they can't believe you're allowed to be this rude, which is a thrill compared to the countries they've come from.
"But also, they get a version of the news which they're not used to, which is a rather more subversive take."
Merton added: "People certainly do that… part of the element of its longevity is that people come to it for the news.
"But I feel that people trust it. That if Ian says something or we say something, we show something – our view is trusted implicitly.
"I think they trust Ian. Seriously, they do."
Have I Got News For You returns for its 56th series on October 5 at 9pm on BBC One.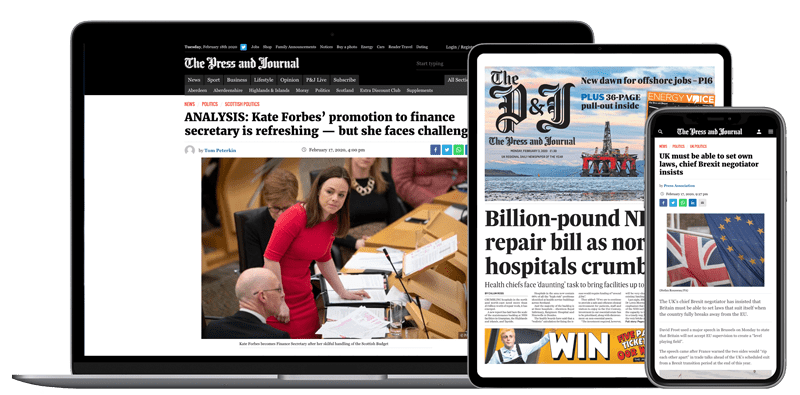 Help support quality local journalism … become a digital subscriber to The Press and Journal
For as little as £5.99 a month you can access all of our content, including Premium articles.
Subscribe