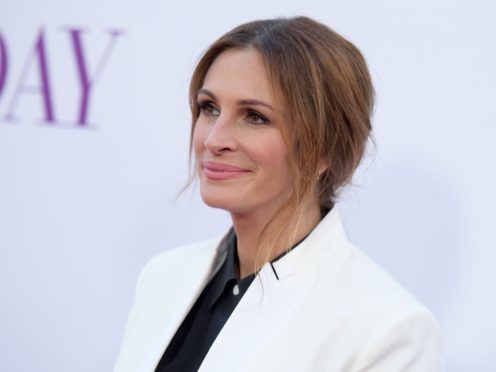 Julia Roberts has said she has learned "TV is not for the faint of heart" as she discussed her first leading role in a series.
The Pretty Woman star last appeared on the small screen in the HBO movie The Normal Heart but has not had a role in a show since Law & Order in 1999.
Appearing at Amazon's Prime Video Presents event in London, Roberts said she was inspired to take on the role in Homecoming after listening to the fiction podcast on which it is based.
She said: "I heard the podcast and loved it because it harkened back to listening to a story together on the radio or on books out loud and you're imagining everything.
"I think that is where the inspiration as artists starts, imagining what it would look like.
"I was really attracted to that and when Sam (Esmail, the showrunner) called me – we seem like different people but we are kind of the same but my hair is much longer – and we were like 20-year friends."
She added: "TV is not for the faint of heart for sure but we were very efficient and aligned and we had great momentum.
"I kind of played two characters, in that way it was a great fun challenge for me.
"There were some organisation things that I'm not used to, the map of what we don't know has happened and what we do know."
Even though it is her first leading role in a TV series, Roberts said: "I can't say that I've worked in television because Sam made an effort on my behalf to shoot it as a movie would be.
"Our first AD (assistant director) was the first AD on The Pelican Brief (a film starring Roberts from 1993)."
The show even gave Roberts the opportunity to reunite with her My Best Friend's Wedding co-star Dermot Mulroney and Esmail said: "I am a huge My Best Friend's Wedding fan, it's my favourite romantic comedy, and I wanted to bring them back together."
Addressing Roberts, he said: "But this time you get to dump him!"
Esmail confirmed there will be a second series of the show and Roberts joked: "Rupert Everett comes in at the end and he's in the back of the church."
Homecoming will stream on Amazon Prime Video from November 2.