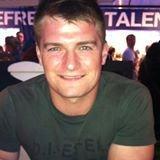 An Aberdeen man has spoken of being abducted at gunpoint while travelling around South America.
Andy Lawrie, 24, of Craigiebuckler, was on a night bus in Peru when it was hijacked and driven to a remote area of the desert.
Several men then forced the passengers to the ground outside and stole their belongings at gunpoint, Mr Lawrie said.
He said: "I heard several loud bangs and the bus screeching to a halt.
"I'm not sure how many there were in total, but two large Peruvian men brandishing guns came upstairs and started shouting rather loudly in Spanish."
The men took control of the bus and drove it from the motorway into an area of desert, Mr Lawrie claimed.
"Shoving the guns in everyone's faces, they went through folks pockets first," he said.
The traveller said he was in the desert for several hours until a passing police car found him and the other passengers.
It is understood he is still missing his watch, tablet computer and his shoes.