Oscar-winning director Martin McDonagh expressed his support for striking Hollywood writers on the opening day of the Venice Film Festival.
McDonagh, who won best original screenplay at the 2023 Oscars for The Banshees Of Inisherin, posed for press shots in a T-shirt that read "Writers Guild On Strike" as well as a matching button.
This year's festival – the 80th annual event – comes amid the ongoing Hollywood actors strike, resulting in a noticeable lack of celebrities.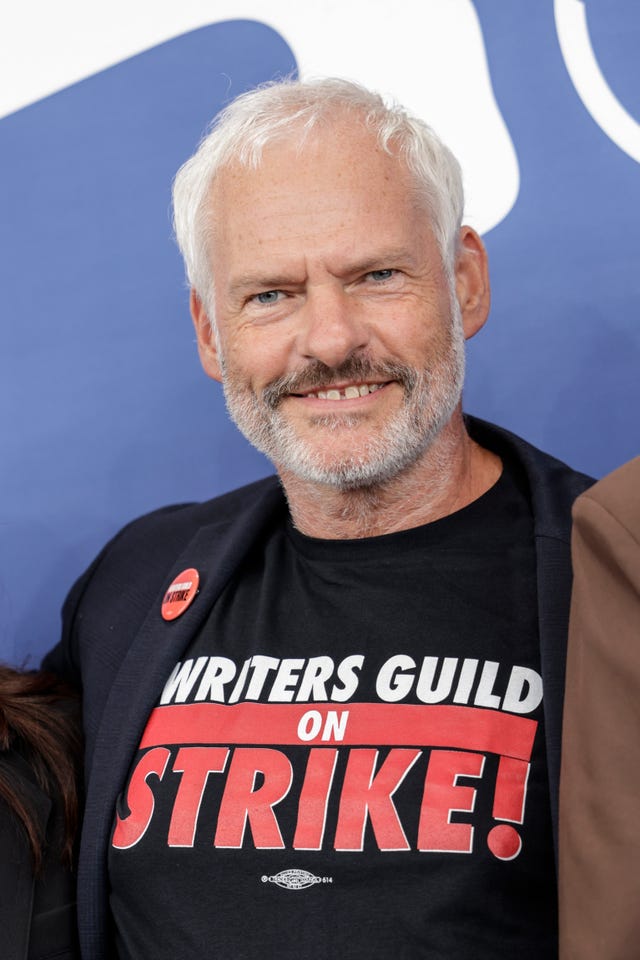 While the strike is ongoing, members of US acting union Sag-Aftra, which represents more than 160,000 working actors, are not permitted to engage in promotional activity for their work.
McDonagh was joined by fellow Oscar-winning director Jane Campion, who won best director in 2022 for Power Of The Dog, at Wednesday's event
The pair are acting as jury members at this year's festival, alongside Saleh Bakri, Laura Poitras, Shu Qi and jury president Damien Chazelle.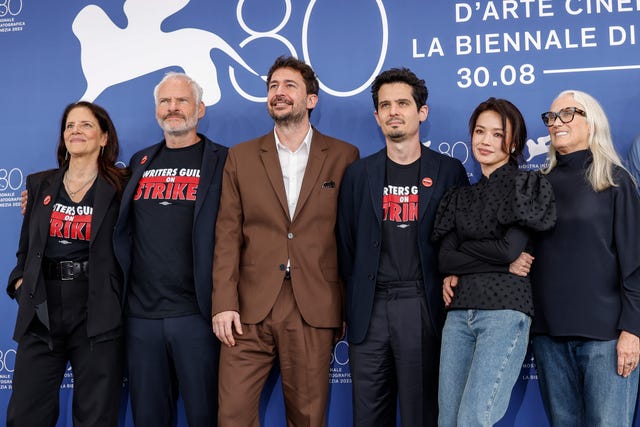 Prior to the strike, the festival had been scheduled to open with a screening of Challengers, starring Zendaya.
Instead it was kicked off with World War II drama Comandante by young Italian director Edoardo De Angelis.
The film reportedly earned a 90-second standing ovation.
The Venice Film festival is one of the first major annual festival events to be hit by the actors' strike, which began on July 14.
Earlier this week, negotiators for Sag-Aftra said they remain ready "at a moment's notice to go back to the bargaining table to secure a righteous deal".
A statement from negotiators said the Alliance of Motion Picture and Television Producers (AMPTP) appeared to be "unwilling" to make necessary concessions.
Actors began industrial action after failing to negotiate new contracts with the AMPTP, over issues of fair pay and the use of Artificial Intelligence (AI) in films.