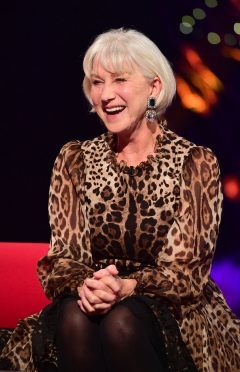 Dame Helen Mirren has said she believes the ripple effect from the sexual harassment scandal in Hollywood will be "enormous".
The Queen star, who will next be seen as a cancer patient who goes on a road trip with her husband in The Leisure Seeker, said she believes it will make the industry very different to when she was starting out.
She told the Daily Mirror: "It's a cultural shift long overdue.
"I think the ripple effect will be enormous, mainly for the young 18-year-old new actress or actor, deciding to give acting a go and facing into a world which I believe will look vastly different from when I made my first steps."
However, she said the advice she would give to any young hopeful remains the same.
She added: "Grab every opportunity. Grab it with both hands and commit."
The 72-year-old added that she has no problem contemplating death.
She said: "It's not something you can hide from at my age and why not have an open discussion and see death as full of life and a celebration of liberation.
"I want to continue with passion for life and love until the last days. I see life as a gift and I enjoy it. I embrace it."