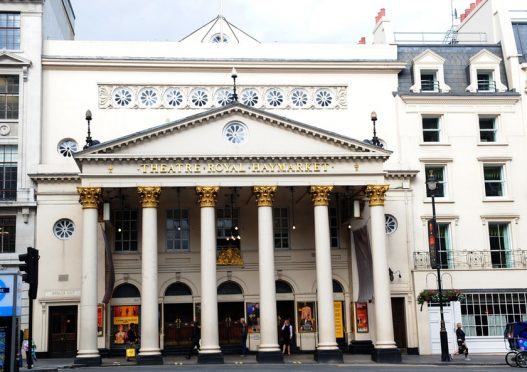 It has been home to productions starring Dame Judi Dench, Lauren Bacall and Sir Ian McKellen, but now the Theatre Royal Haymarket is up for sale.
The Grade I listed theatre, which has an 893-seat auditorium, furnished in blue and 24-carat gold leaf, has been owned and run by three generations of a single family since the 1970s.
The London venue's chairman Arnold Crook said it was "time to hand over the reins to the next generation of dream-makers."
Productions at the venue have included One Man, Two Guvnors, The Elephant Man, Breakfast At Tiffany's and Waiting For Godot.
Legal documents will prevent the building, when it is sold, being used for any other purpose than as a theatre.
Mr Crook said: "Our 'Grand Old Dame' has been a platform for entertainment, a place for laughter, tears and romance within the City of London for nearly 300 years….It has been my life's pride.
"The Theatre Royal Haymarket is historically and architecturally one of the most beautiful theatres in the world, and although it is very sad for me to say goodbye, it is now time to hand over the reins to the next generation of dream-makers."
A spokeswoman said she was not able to comment on the asking price for the venue, which is the third oldest London theatre still in use.
The theatre – with its exterior designed by British architect John Nash – has been at its current location since 1821 while the original venue, dating back to 1720, was just a few steps away.