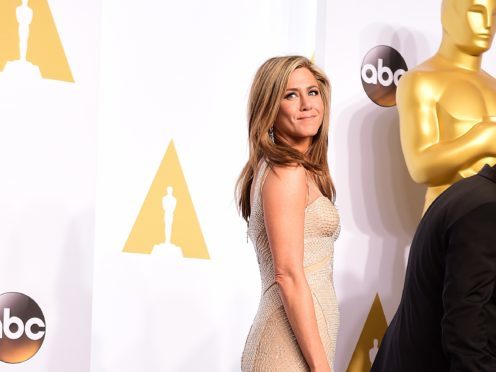 Jennifer Aniston is separating from husband Justin Theroux after two-and-a-half years of marriage.
The former Friends star has been in a number of high-profile relationships over the years, and was previously married to actor Brad Pitt.
Here is a timeline of Aniston's relationship history:
– In 1995, at the start of her Friends fame, Aniston briefly dated Counting Crows frontman Adam Duritz.
– Aniston was in a relationship with actor Tate Donovan from 1995 until 1998, and they were reported to have been briefly engaged.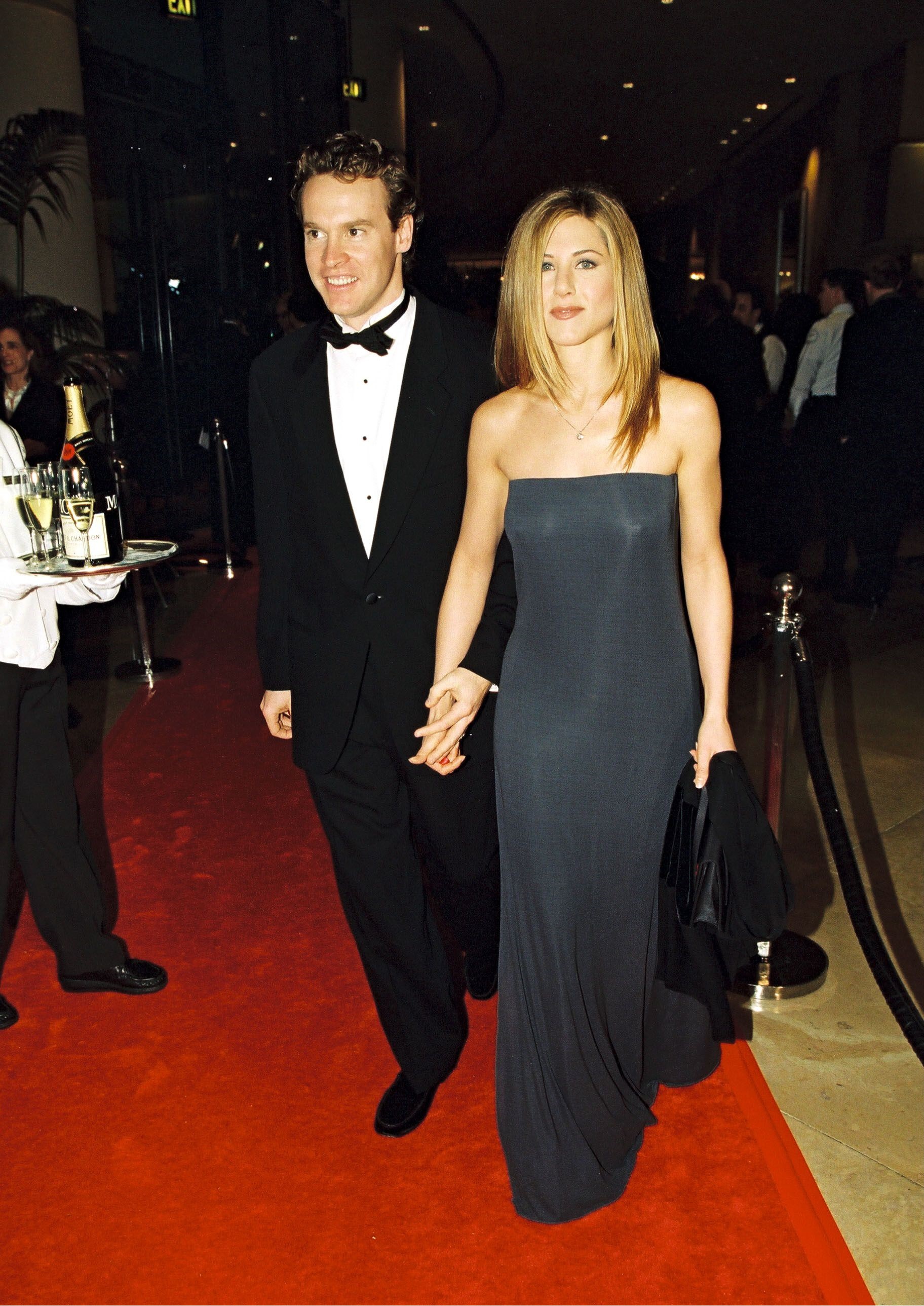 Shortly after their split, Donovan guest-starred in Friends for several episodes as her character Rachel's love interest Joshua, and he later said it was "horrible" to have to work together during that time.
– In 1998, Aniston's romance with Pitt started when they reportedly first met on a blind date, and they quickly became one of the most high-profile celebrity couples of the moment.
– Aniston and Pitt's marriage in 2000 made headlines around the world, but their relationship was met by even more publicity when they filed for divorce five years later.
Speculation from fans and in the media focused on Pitt's relationship with Angelina Jolie, whom he met on the set of 2005 film Mr & Mrs Smith. They later went on to marry and have children.
"Team Aniston" and "Team Jolie" T-shirts were worn by fans supporting either actress throughout Aniston and Pitt's split and his union with Jolie. Pitt has always denied allegations of cheating.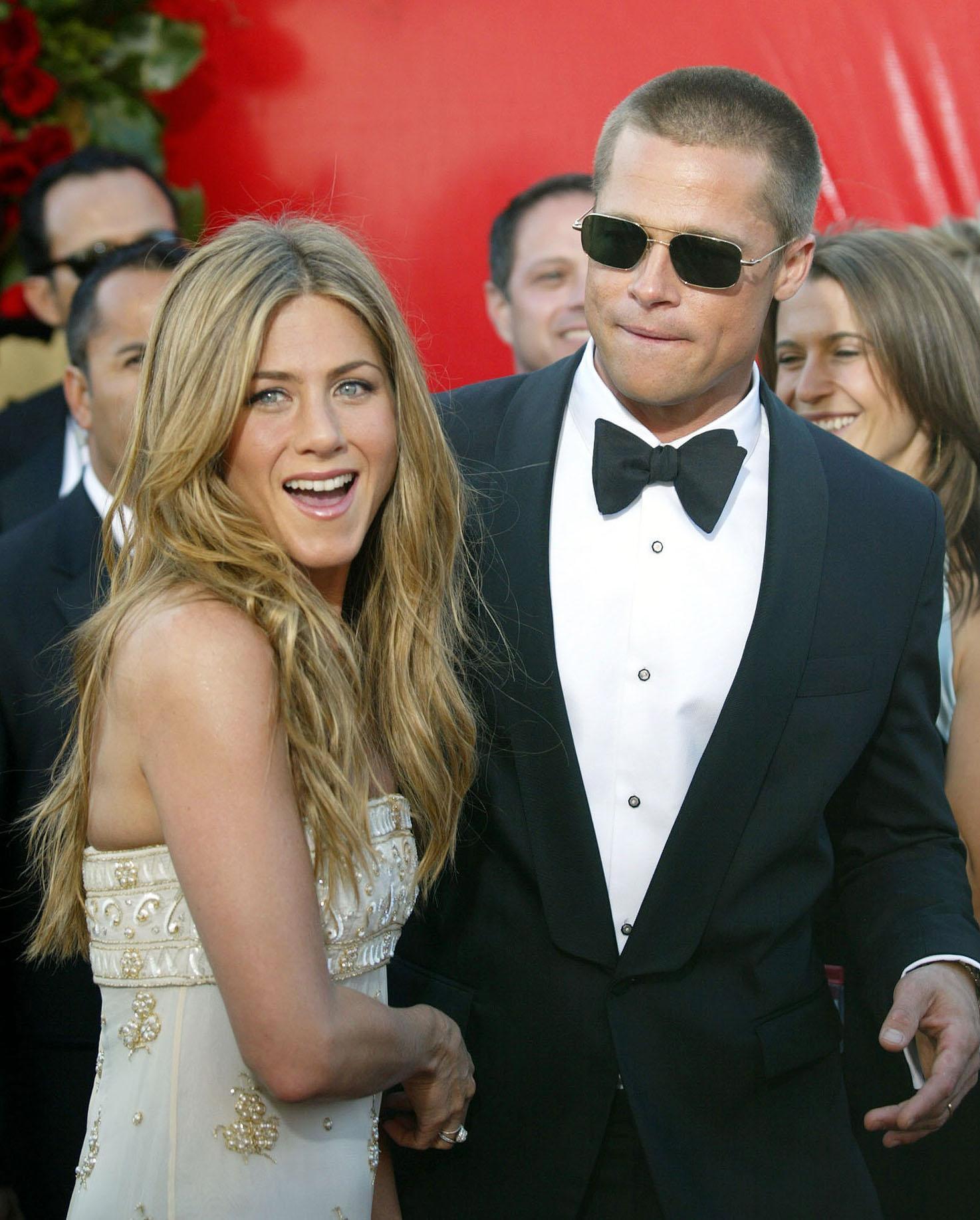 – Aniston dated her The Break-Up co-star Vince Vaughn from 2005 until 2006, her first major relationship following her divorce from Pitt.
– In 2008, Aniston started an on-off romance with singer John Mayer, but they called time on their romance the following year.
– Aniston met screenwriter and actor Theroux on the set of their 2011 film Wanderlust.
After being an item for just over a year, they became engaged in 2012 and married three years later in August 2015 at their Bel-Air home.
Aniston and Theroux have released a statement confirming they are separating in a bid to "reduce any further speculation" about their relationship.
They said: "This decision was mutual and lovingly made at the end of last year. We are two best friends who have decided to part ways as a couple, but look forward to continuing our cherished friendship.
"Normally we would do this privately, but, given that the gossip industry cannot resist an opportunity to speculate and invent, we wanted to convey the truth directly.
"Whatever else is printed about us that is not directly from us, is someone else's fictional narrative. Above all, we are determined to maintain the deep respect and love that we have for one another."