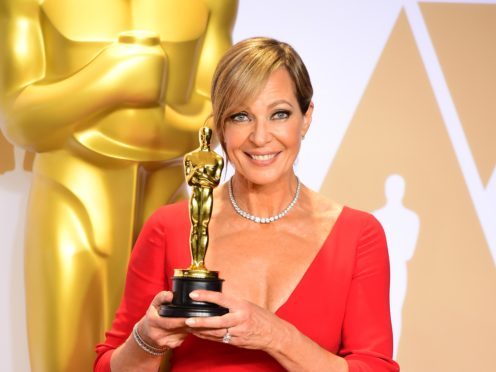 Allison Janney has celebrated her Oscar win by sporting a top bearing the slogan: "I survived awards season and all I got was this lousy T-shirt!"
The 58-year-old Hollywood star ended her successful run at the recent spate of awards ceremonies by taking the best supporting actress award for her performance in I, Tonya at the Academy Awards on Sunday.
Hours later, Janney went back to work on her sitcom Mom, where she showed off a new garment given to her by a colleague that poked fun at her many wins over the past few months.
In a picture shared on Instagram, Janney – standing next to her Oscar – sported a top that read: "I survived awards season and all I got was this lousy T-shirt!
"And a Golden Globe, SAG Award, Bafta, Critic's Choice, Spirit Award, Hollywood Film Award, AACTA International Award, SB Outstanding Performer of the Year and a freakin' Oscar."
She wrote in the caption: "I LOVE this shirt Chelsea (from our @mom_cbs writing team)! It pretty much sums up the past few months. #Oscars."
Janney's hairdresser Jill Crosby previously shared a video of the star showing off her Oscar to her team in her hotel room as they all scream in delight.
Janney triumphed in her category for her portrayal of LaVona Golden, the mother of disgraced figure skater Tonya Harding.