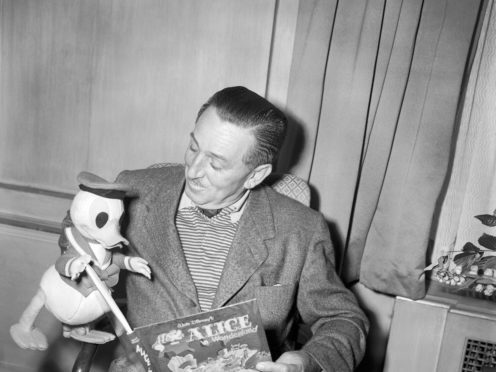 A Donald Duck sketch hand-drawn and signed by Walt Disney has sold at auction for nearly 12,000 US dollars (£9,000).
The pencil drawing shows the character, created in 1934 as a companion to Mickey Mouse, wearing his trademark sailor hat while the revered animator has signed his name underneath.
The drawing was sold in Los Angeles on Thursday for 11,949 dollars (£9,183) by Nate D Sanders Auctions.
The identity of the buyer is unknown.
Michael Kirk, auction manager at Nate D Sanders, said: "It's rare to find a Donald Duck illustration hand drawn and signed by Walt Disney himself.
"Disney famously delegated almost all animation work to his team of talented animators, making this piece very unique and collectable."
Bidding for the drawing, which measures approximately 5.5 inches wide and 8.5 inches long, began at 7,900 dollars (£6,000).