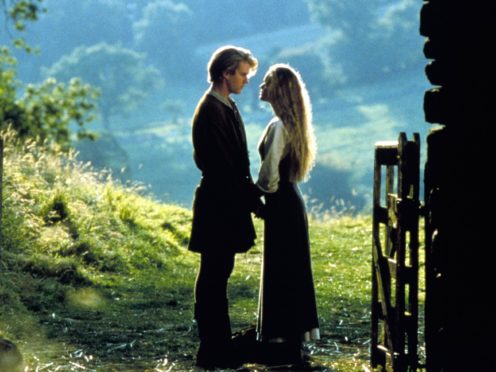 Michael Sheen has led tributes to Oscar-winning screenwriter William Goldman, describing his work as a "gift".
Goldman, the gifted author behind Oscar-winning scripts Butch Cassidy and the Sundance Kid and All The President's Men, has died aged 87.
Welsh actor Sheen has shared his gratitude for Goldman as tributes to the writer pour in online.
The novelist, playwright and screenwriter crafted Marathon Man and the beloved, subversive fairy tale The Princess Bride, both of which he adapted himself for the screen.
His publishers, Bloomsbury, confirmed the veteran scriptwriter has died.
Born in Chicago and educated at Colombia, he spent some time working for the Pentagon before embarking on a writing career, first with novels then transitioning to the competitive world of Hollywood screenwriting.
His script work earned him two Academy Awards, first for best original screenplay with Butch Cassidy and the Sundance Kid in 1969, then for best adapted screenplay for All The President's Men in 1976.
Bafta Award-winning actor Sheen posted a heartfelt message on Twitter.
It read: "William Goldman made my life, like so many millions of others, better and richer and more full of possibility because of what he wrote. What a gift. So sad today and so grateful."
Goldman also wrote memoirs on the world of cinema, penning Adventures In The Screen Trade: A Personal View of Hollywood, and Which Lie Did I Tell.
The British Film Institute added to the tributes for the award-winning work of Goldman.
A post on twitter read: "We're saddened to hear that writer William Goldman has passed away, known for All the President's Men, The Princess Bride and many more great works."