This is the moment Michelle Connor delivers the baby of her Coronation Street love rival Vicky Jefferies.
During Wednesday's episode of the long-running ITV soap, viewers watched Vicky (Kerri Quinn) in the early stages of labour while hiding in a hotel room as part of a plot to frame Robert Preston (Tristan Gemmill).
She sent co-conspirator Michelle (Kym Marsh) away after insisting she was fine.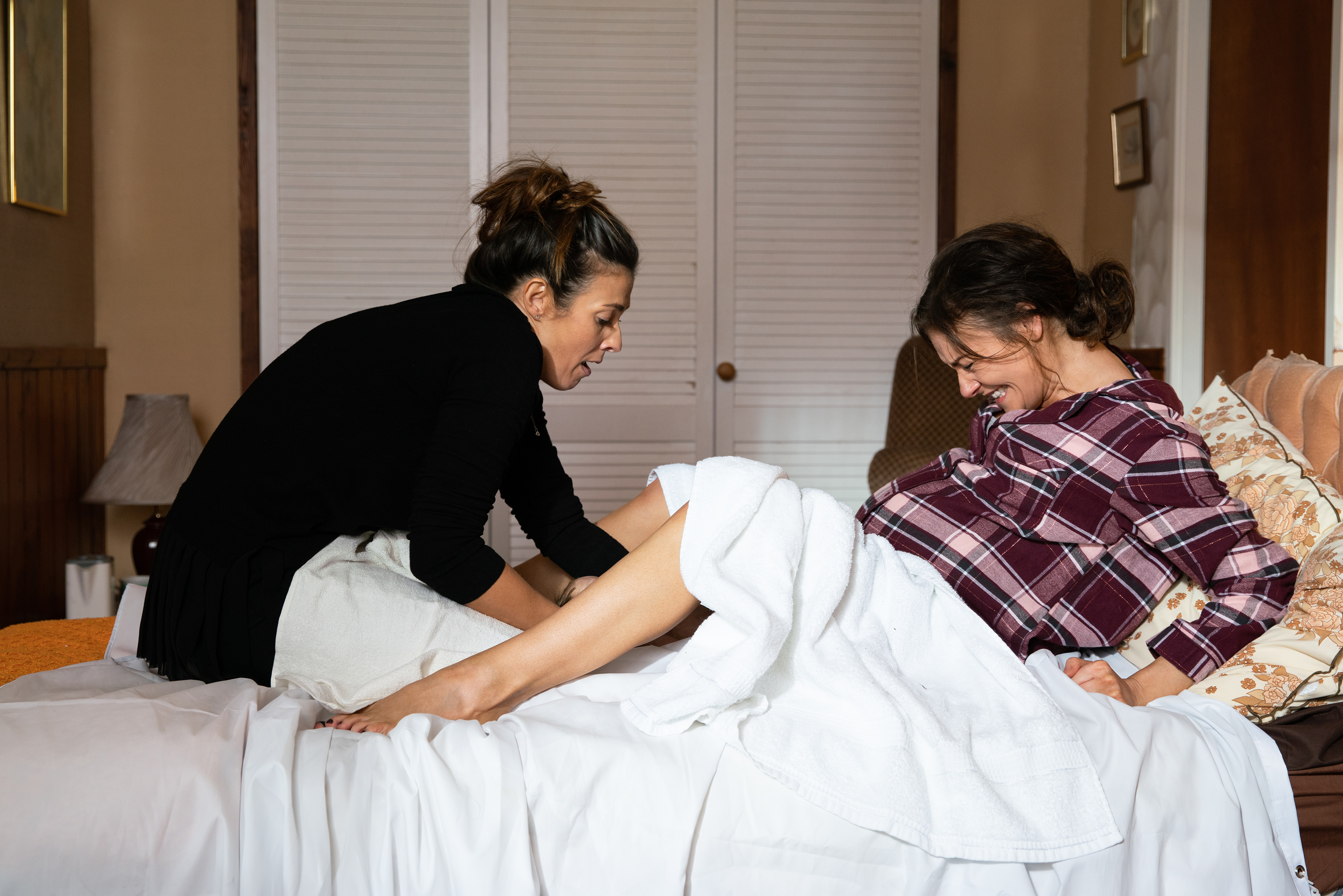 Vicky and Michelle joined forces to make it look like Robert had killed his pregnant lover Vicky after discovering he was engaged to them both.
But during Friday night's episode Corrie fans will see the women decide whether or not to break their cover and ask for help when Vicky realises the baby is on its way.
Things move too quickly and Michelle realises she will have to deliver the baby.
The moment is tinged with sadness for Michelle, who is relieved about the safe delivery but sad at the loss of her own child, Ruairi.
Vicky now has to decide whether to come clean on the plot to frame Robert and let him see his child, or disappear with the newborn.
Coronation Street continues on ITV.