More celebrities have joined Ewan McGregor to support a new campaign launched by a children's charity.
Current Doctor Who Jodie Whittaker and Golden Globe winner Brian Cox have joined the Star Wars actor to support a nationwide appeal, called Share Your Joy, for the Children's Hospices Across Scotland (Chas).
On May 4 – also known as Star Wars day – people are being urged to show allegiance to their favourite science-fiction, fantasy, cartoon or musical hero by wearing their favourite "geeky" T-shirt.
The charity is also hosting a Big Geeky Quiz on Facebook Live at 8pm on Monday.
Cox said: "The challenges for Chas and the families they support have become harder these past few weeks. The families Chas works with – who are often among society's most vulnerable – need to know that Scotland stands with them.
"I know a way to make a difference that couldn't be easier. I want to invite you to get your geek on for Chas this May 4."
Whittaker added: "I wanted to give my support to Chas. On May 4 you can support them too by joining in on geeky T-shirt day.
"Whatever your passion, just wear it on a T-shirt and if you're in a position to donate, please visit chas.org.uk."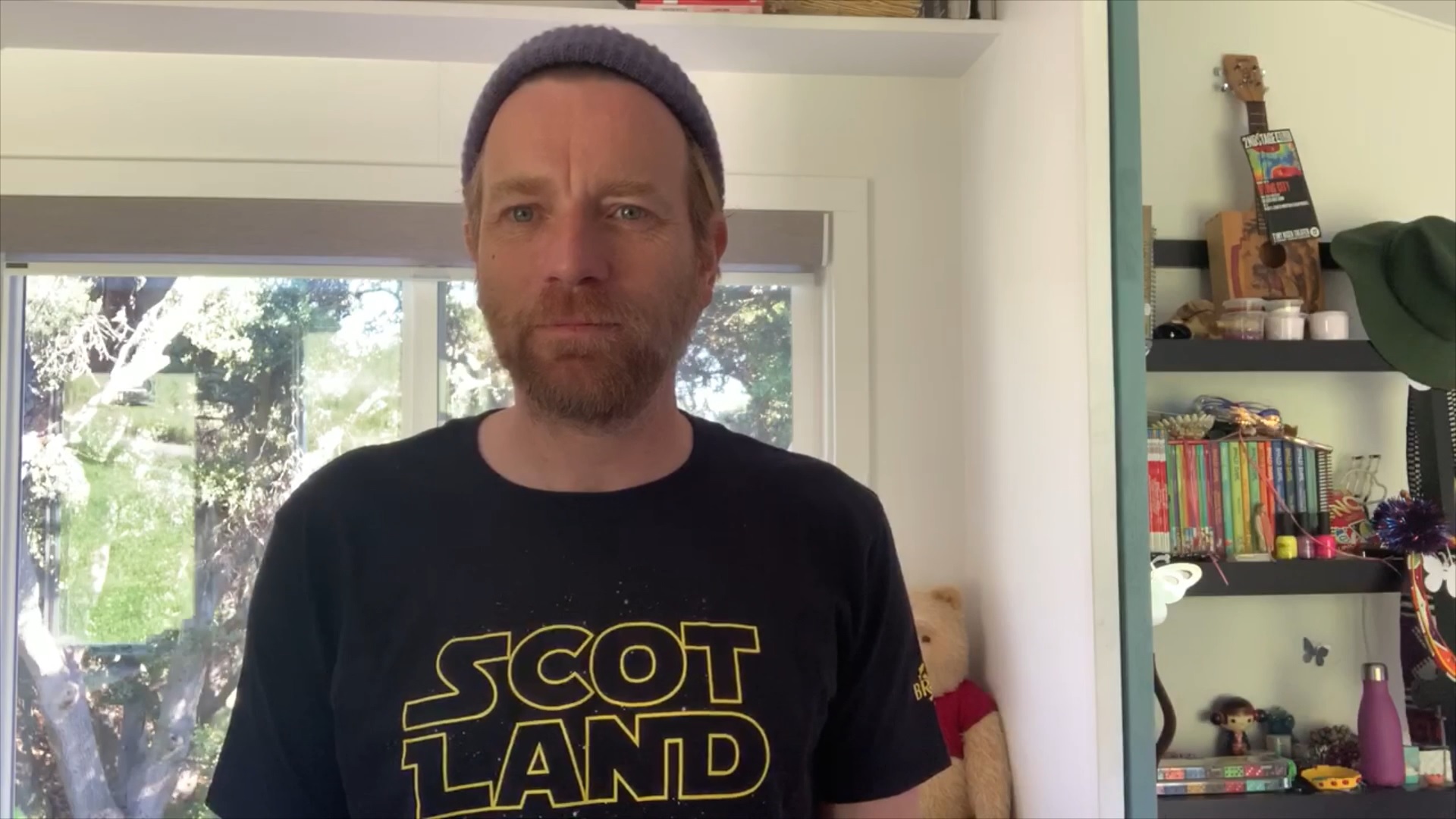 Laura Campbell, community fundraising development manager at Chas, said: "We are bowled over by the attention this appeal has had so far.
"It means a lot to have backing from Jodie, Brian and Ewan to seriously highlight our position.
"We hope people from all over Scotland, and perhaps even further afield, are able to join in on the day and maybe take part in our Big Geeky Quiz at 8pm on Facebook Live, which will feature guest questions from a few famous faces."
In order to help support the ongoing physical and new virtual hospice services provided to Chas families, participants are encouraged to share their efforts online and donate £3 by texting Geeky 3 to 70450.