Channel 4 will move 300 staff out of London and establish a new national headquarters outside the capital, it has been announced.
It will also increase spending on productions in the nations and regions from 35% to 50% of main channel commissions by 2023, boosting spending outside of London by more than £250 million.
The broadcaster, which is publicly owned but commercially funded, will not sell its London headquarters but will establish a new base where "creative decision makers who are spending money" will be located, chief executive Alex Mahon said.
The move will be part of the biggest restructure of Channel 4 in its 35-year history.
Alongside the new national HQ, which will be home to a new studio, two new smaller hubs outside London will be established in 2019.
The channel currently has more than 800 staff but fewer than 30 based outside central London.
Some 300 jobs will now be moved to those new locations, with the intention to grow this further over time.
A bid process will launch in April in which cities and regions across the UK can pitch to become the home of the new Channel 4 creative hubs.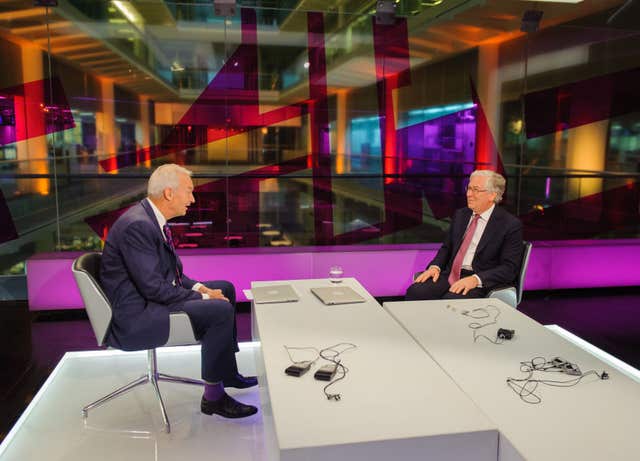 It is intended that a decision on the location of the hubs will be made in the third quarter of 2018.
Channel 4 News will also be "on the move", Ms Mahon said, with three new news bureaus in the nations and regions with the aim of becoming the first peak-time national news programme to co-anchor from both London and the nations and English regions from 2020.
One of the bureaus will be a major hub with a studio, digital and commissioning centre, tripling the number of jobs based outside London by 2020.
Ms Mahon said: "These three new creative hubs will be reducing our footprint in London and opening up the space we create in Horseferry Road to be used by indies and creative companies from the nations and regions so we can play a part in expanding their businesses."
She added: "I do believe it will help us speak to the rest of the UK, and will help the rest of the UK speak to us."
Culture Secretary Matt Hancock said: "We have long been committed to Channel 4 moving out of London.
"I'm delighted Channel 4 have decided, under the strong new leadership of Alex Mahon, to establish the new national HQ outside of London, with 300 jobs, including key creative decision makers, to be based in the regions, rising over time.
"I know that many parts of the UK will be excited to pitch to be the new home of Channel 4.
"We want all parts of Britain to benefit from our amazing creative industries, and Channel 4's leadership with a new national HQ outside of London is an important part of building a Britain that works for everyone."
Channel 4 previously welcomed the Government's decision to rule out privatisation but warned that forcing it to move outside of London "would be highly damaging".