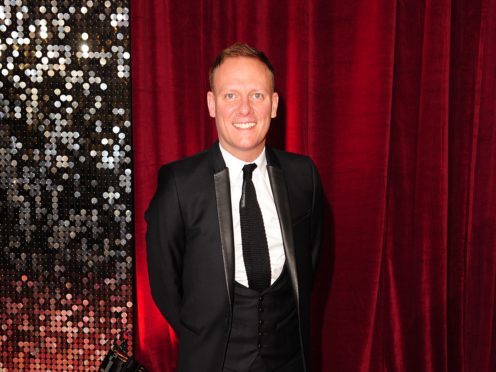 Coronation Street star Antony Cotton has revealed he was "grumpy" while appearing in Dancing On Ice because he was secretly saving a homeless man's life.
The actor, who plays Sean Tully in the soap, was dividing his time between the cobbles and the ice rink in January while also battling to save the man, whose message for help he only spotted by "fluke".
Speaking to the Daily Mirror, Cotton said the man, who he had met twice previously, would have died if he had not helped and described physically knocking on the door of a Manchester homeless charity before booking him into a hotel.
The 42-year-old told the newspaper: "I got him to meet me there and I walked him into the room and internally burst out crying because he was about eight stone. And when I knew him he was massive, he was a unit. He was about eight stone, he looked very, very ill.
"I just sat with him in the room and we just chatted. And I said you've got three days, we've got three days to sort you out.
"And I was in the middle of Dancing On Ice. So I may have appeared quite grumpy on Dancing On Ice occasionally, but I wanted to say you don't know the f****** half of what I'm going through right now."
Cotton's friend ended up spending six months on the streets.
The actor was later stunned to discover his Corrie character would be going through a similar ordeal in a new storyline.
Sean is forced to sleep in a tent in a park after being kicked out of Fiz's house. He is offered Liz's sofa but she also gets rid of him after he steals her shifts at The Rovers.
Coronation Street airs on Wednesday on ITV at 7.30pm.