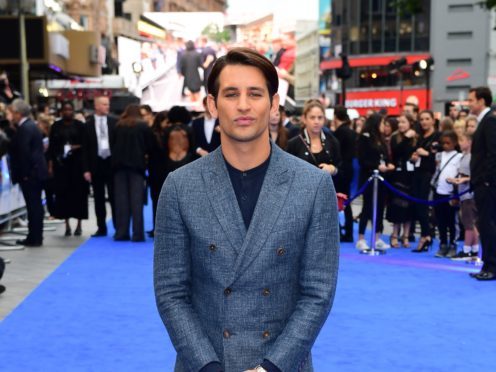 Made in Chelsea star Ollie Locke has announced he is engaged to his partner Gareth Locke.
The engagement announcement, printed in The Times newspaper's forthcoming marriages' section, read: "Mr OJM Locke and Mr GP Locke.
"The engagement is announced between Oliver, son of Sarah and John Locke of Southampton, and Gareth, son of Margaret and David Locke of Suffolk."
The 30-year-old reality star, who came out as gay on the E4 programme in 2016, shared a photo of the printed announcement on social media.
In a caption next to the photo Ollie wrote: "I have known him for 10 years, and at many of my most important life moments he was in the background.
"Earlier this year we realised that what we had both been looking for was standing in front of us all along, the greatest hint was probably that we already have the same surname!
"I have never been happier and can't wait to spend the rest of my life with someone who makes me smile like this every day! On Sunday I said yes Xx."
His partner also posted a photograph of the couple together on Instagram, writing: "Feeling blessed he said yes! Love you."
Ollie previously identified as bi-sexual and dated Catherine Louise Radford in 2015. In the past he was also romantically involved with Sir Philip Green's daughter Chloe and his former co-star Gabriella Ellis.
Ollie is one of the original cast members of the Chelsea-based structured reality series, having appeared on and off since 2011.