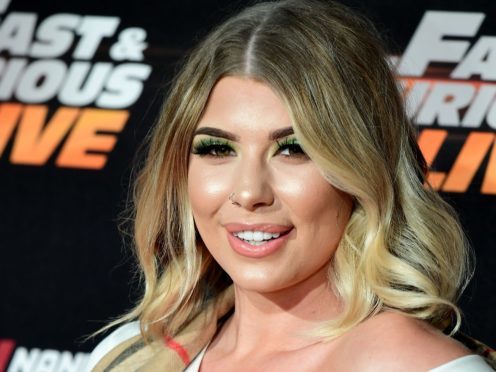 An Instagram post about eye shadow by former Love Island star Olivia Buckland has been banned after she failed to mark it as an advertisement.
The video post in May showed Buckland discussing and applying eye shadow from the W7 cosmetics brand, with text stating: "It's £9.95 from www.w7cosmetics.co.uk as of right now – can't wait to see what looks you guys create #BucksBeauty #W7."
A viewer complained that the post was not obviously identifiable as an ad.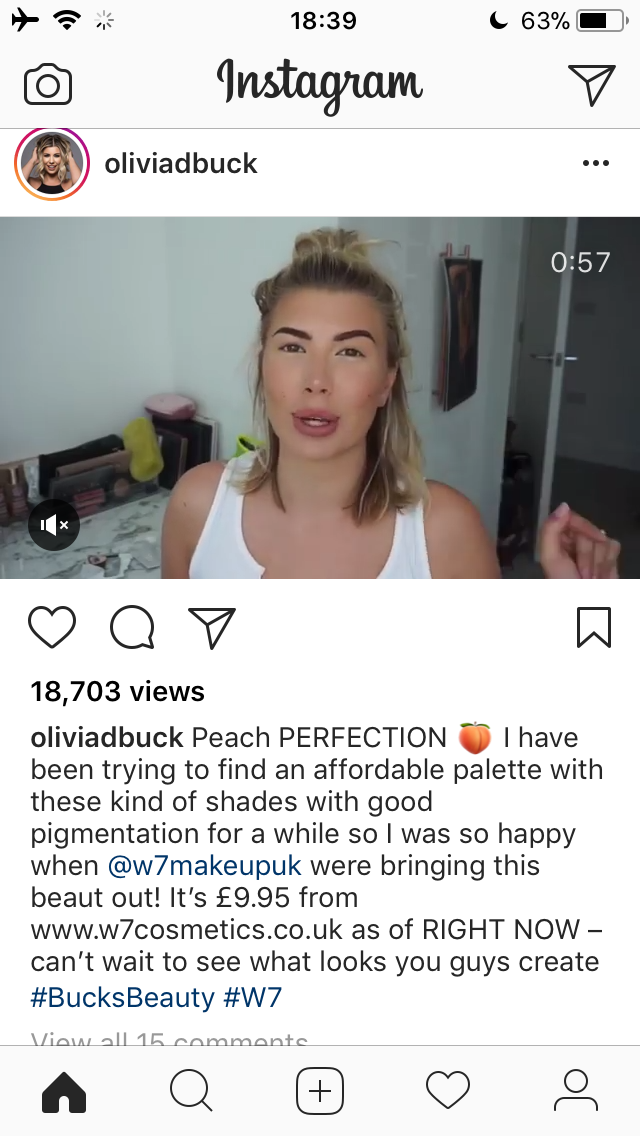 Warpaint Cosmetics, trading as W7, and Buckland provided a joint response confirming that Buckland was a brand ambassador for W7.
Warpaint said Buckland was not paid specifically to post on social media about their products and the brand did not specify or instruct her in regards to her social media content. The post in question was a separate "blog style post" to any agreement that Buckland had with the brand, it added.
Warpaint said Buckland's professional relationship with W7 was sufficiently obvious and the Instagram post in question was not specifically an ad, but it was willing to make changes to the hashtags on any similar posts in future.
The Advertising Standards Authority (ASA) said it understood that there was a financial agreement in place between W7 and Buckland for her role as brand ambassador.
It said: "Whilst the written contractual agreement did not make specific stipulations about the content published by Ms Buckland on her social media profiles, the contract required Ms Buckland to promote the brand and the products in a positive light at all times.
"Because that would in effect restrict aspects of Ms Buckland's control of her social media content, we considered that W7 had sufficient control over the content for the Instagram post in question to be considered a marketing communication."
It noted that the 'bio' field on Buckland's Instagram profile stated that she was an ambassador for W7 and that she published two posts announcing her role with the brand.
But it said Instagram users who might not be followers of Buckland could view the posts in question without having seen her profile and the statement about her brand ambassadorship.
The ASA said: "We did not consider the content of the post made clear that it was advertising, as opposed to, for example, genuinely independent editorial content.
"Therefore in the absence of a clear identifier, such as #ad, we concluded that the post was not obviously identifiable as a marketing communication and that it breached the Code."
The ASA ruled that the ad must not appear again in the form complained about, adding: "We told W7 and Olivia Buckland to ensure that, in future, their ads were obviously identifiable as marketing communications, for example, by including a clear and prominent identifier such as #ad.
Last week a guide was launched to help social media influencers and bloggers stick to advertising rules when promoting products after a number of rulings found they had misled their followers.
Brands and influencers must make sure consumers always know when they are seeing an advertisement.
The ASA has banned a number of influencer posts for failing to make clear they were ads.
Over the last few years posts from high-profile influencers Louise Thompson, Millie Mackintosh, and Marnie Simpson have been subject to ASA action.