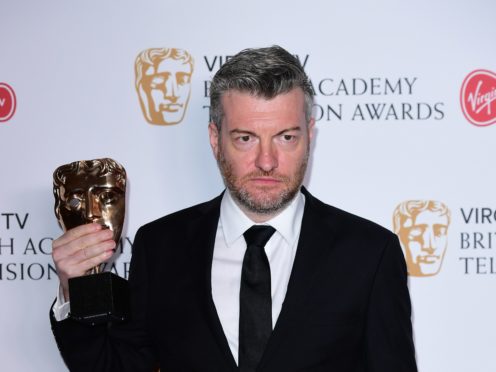 Charlie Brooker has likened I'm A Celebrity … Get Me Out Of Here! to "live horror".
The Black Mirror creator, 47, was inspired by the "public thirst for humiliation and shame" in his hit Netflix show.
"I'm A Celebrity struck me as extremely hard-core, almost like live horror," he told Good Morning Britain.
Talking about watching Robert Kilroy-Silk taking part in the Bushtucker Trials on the ITV reality show, he said: "(Co-presenter) Dec … had this lost, forlorn look in his eyes, like he'd gazed into the abyss."
Brooker has said that the politician character in the episode The Waldo Moment was based on Boris Johnson, and added of Donald Trump's rise to power: "What is alarming is how many of the story ideas we've covered in the show have either come true or there are real-world parallels."