Ncuti Gatwa has said his time on the hit Netflix show Sex Education helped undo "a lot of the internalised hate" he had within himself.
The 30-year-old actor portrays the character Eric in the acclaimed teenage drama, who explores his Ghanaian-Nigerian culture and opens up to his religious family about being gay.
Gatwa, who will receive the modern pioneer award at the upcoming UK Elle Style Awards, spoke to the magazine about the importance of representation on screen and navigating his inner confidence.
Reflecting on the impact Sex Education had on him, he said: "It undid a lot of the internalised hate I had.
"I've experienced racism my whole life, and while I always believed in myself, always knew (racists) were stupid and uneducated, I guess it did misinform my view of how the world works.
"It makes you think everyone has that opinion and you'll constantly have to fight through life – then you learn that you don't: you can find a tribe, you can find your people."
The show, which is coming to an end with its upcoming season four which is launching on September 21, was created by screenwriter Laurie Nunn.
Gatwa praised Nunn for "giving nuance to this gay, Black character and gifting him to the world".
"He's so fierce and unashamed. It was healing for me, and great for people to see themselves represented," he added.
"It taught me the importance of representation: it's so powerful and necessary."
The actor has also recently featured in the blockbuster hit Barbie film as one of the Kens alongside Ryan Gosling and Simu Liu.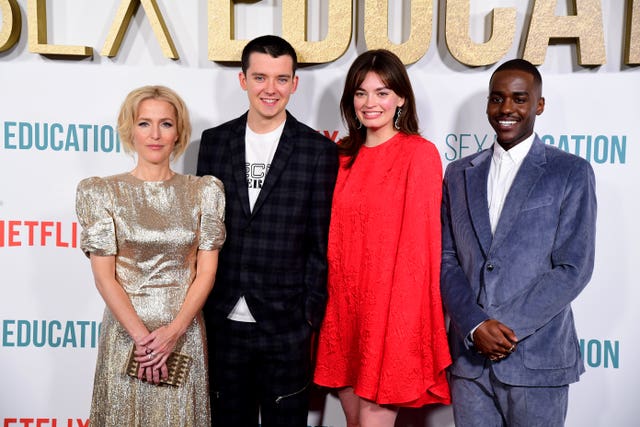 Gatwa admitted that he initially felt so nervous on the set that he hardly spoke for the first month, but after settling in he found it to be the "most kind, empathetic" set he has ever been on.
The actor will also take over as the Time Lord on the popular BBC series Doctor Who after a series of specials which will mark the show's 60th anniversary.
Despite becoming a household name in recent years, Gatwa revealed he still experiences "so much impostor syndrome".
He added: "I have so many insecurities. I like to make other people feel happy so there's less focus on me.
"I become this loud figure that's cracking jokes all the time. It comes across as confidence, but at the heart of it, it's not.
"Real confidence is something I have to work on daily."
The full interview will be available in Elle UK's October issue.