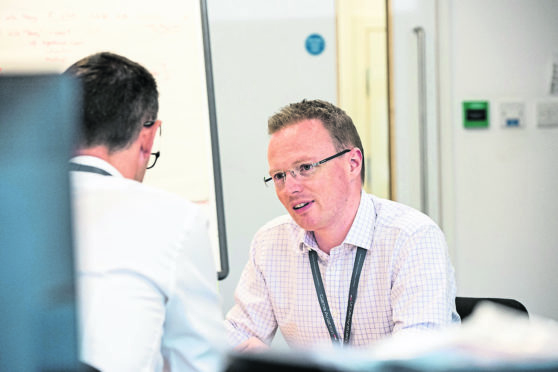 A firm that specialises in private jet hire for clients including "entertainment legends, royalty and blue-chip companies" is eyeing a move into the offshore helicopter market.
Mark Gascoigne, managing director of Gama Aviation's air division in Europe, said the company, which already has bases in Aberdeen and the Highlands, was interested in opportunities in the oil and gas and renewables sectors as it looks to expand its rotary wing operations in the UK.
Based in Farnborough, Gama recently invested around £20 million in three Airbus H145 aircraft to provide helicopter emergency services (Hems) for the Scottish Ambulance Service (SAS) and spent £1m on a new base at Inverness Airport.
Mr Gascoigne said: "The intention is to do more in the rotary wing market in the UK, first in the helimed market.
"When the financial conditions are right, we will speak to our shareholders. Offshore wind farms and the oil and gas sector are something we would look at with interest. We are already active and have good clients in the area."
Last week marked the start of a £50m three-year extension to Gama's Hems contract in Scotland.
As the SAS' prime contractor for air ambulance services since 2013, the firm had previously sub-contracted helicopter operations to Babcock Mission Critical Services Onshore, while running fixed-wing services itself with two planes.
As well as its bases at Aberdeen and Inverness airports, the company also has a facility at Glasgow Airport. Gama has divisions covering the US, Asia and Middle East, and Europe.