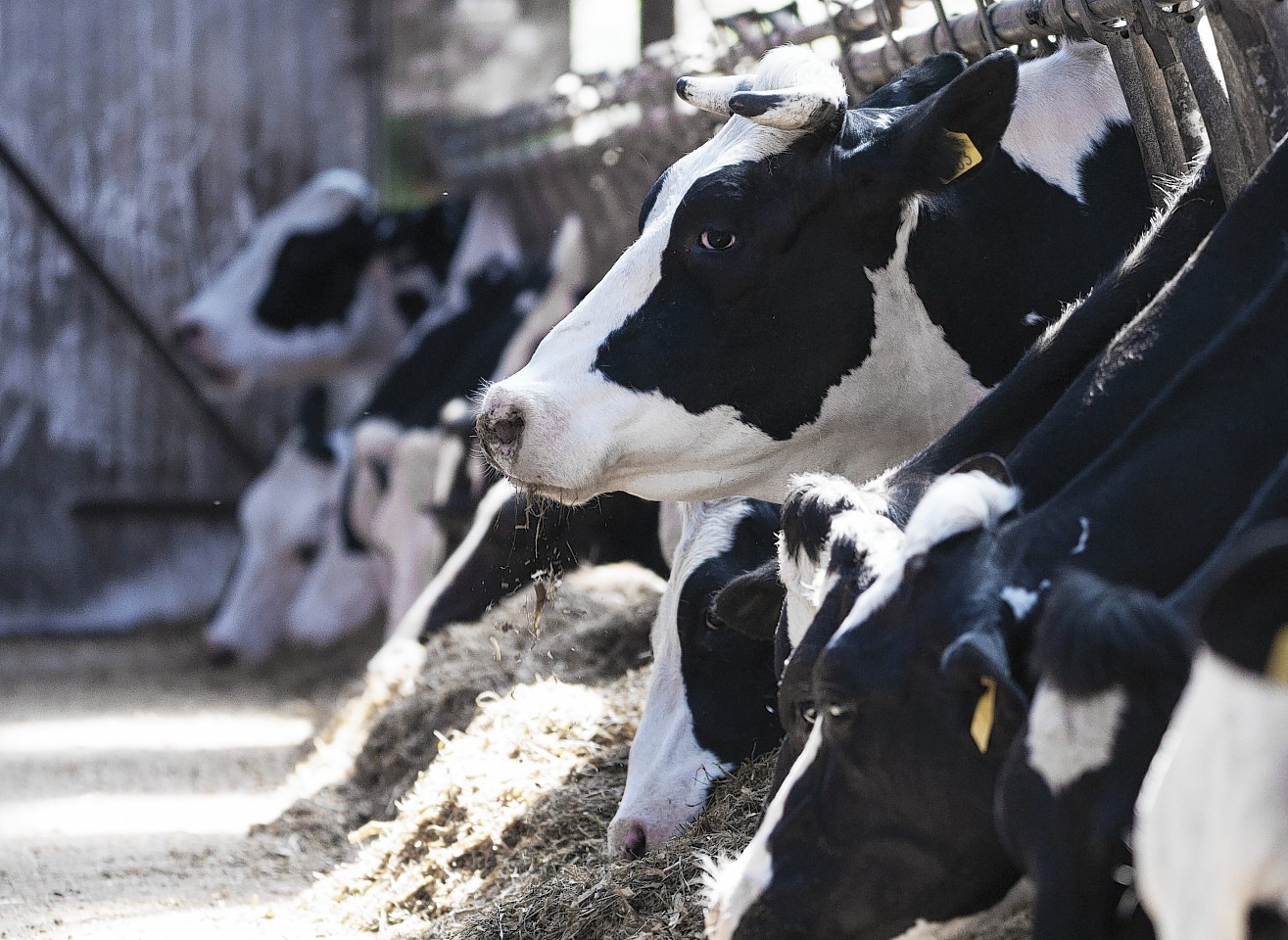 A leading Scottish animal feed firm has hailed the results of a study into the use of its grain preservative product.
Turriff-headquartered Harbro claims the trial of its Maxammon product at the Norwegian University of Life Sciences shows how its use can improve animal performance on farms.
The trial compared the performance of two groups of dairy cows.
One group was fed on Maxammon treated barley and the other was fed on the equivalent rolled barley plus urea. Both groups were also fed grass silage, a parlour concentrate and a mineral supplement.
Researchers carrying out the 28-day trial measured daily feed intake, milk production, rumen pH and bodyweight.
They found that the animals fed Maxammon treated barley experienced a 4.3% improvement in feed utilisation efficiency, driven by both increased milk yield and lower feed intake.
The cows also experienced an increase in rumen pH, which indicates improved rumen health, while maintaining their starting weight more efficiently than those fed the rolle barley diet.
In fact, the cows in the Maxammon group were 30kg heavier than the control cows at the end of the trial.
Harbro director Stephen Keynon said: "We always knew that Maxammon would lead to a significant change in ruminant nutrition and the results from the Norwegian trials support the performance benchmarking which we are consistently seeing out on farm."
The production trial follows an earlier digestibility trial, conducted by the same group.
The trial involved a similar diet to the production trial and used both a digestibility marker and total collection technique. The results showed a 2.6% improvement in total diet digestibility and a 4% improvement in NDF digestibility in the group fed Maxammon treated barley.