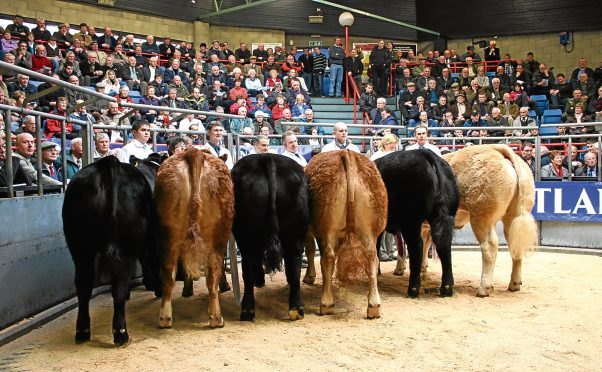 Plans are well under way at ANM preparing for the 25th annual Christmas Classic, taking place at Thainstone Centre, Inverurie, on November 27-28.
The event began in 1992, in conjunction with the Aberdeen Fatstock Association, as a show and sale for prime cattle and sheep.
It was well-received and popular, showcasing the best of Scotch Beef for butchers and wholesalers.
In its early years, a large number of the entries were unhaltered cattle. However, the improvement of livestock quality and the professionalism of stockmen has resulted in more haltered cattle being shown.
The event has evolved and broadened with the introduction of pedigree cattle and sheep, the Rising Stars calf show and Young Farmers' sections for sheep and cattle.
Historically, Limousins have been the most successful contending breed for the coveted overall champion title, particularly from 2000 to 2010. This holds true for the record-breaking purchase of 2008's prime cattle champion, a record still held to this day.
A substantial £8,000 sum was paid for a 620kg Limousin cross steer called Munchkin by two of the farthest-travelled buyers that year – Allan Carr of All Best Cuts, Cambridgeshire, and John Kent of Direct Meats, Colchester.
Mr Carr participated in the Classic for nearly 20 years, purchasing the overall champion from 2001 to 2004.
In recent years, the market trends have been in favour of lighter livestock for slaughter to meet the desires of retailers and consumers looking for smaller cuts of meat, although butchers are also still looking for well-finished animals.
This has affected the size and weight of animals in recent Christmas Classics – competitors of the early 90s were notably heavier than entries we see now.
All of us at "The Mart" are proud of the event's success and growth experienced during the past 25 years. We are especially grateful for everyone's contribution and continued support, particularly this year's main sponsor, NorthLink Ferries.
The final Christmas Classic entry deadline is Monday, November 13, for prime cattle and sheep, young farmers classes and the Rising Stars exhibition.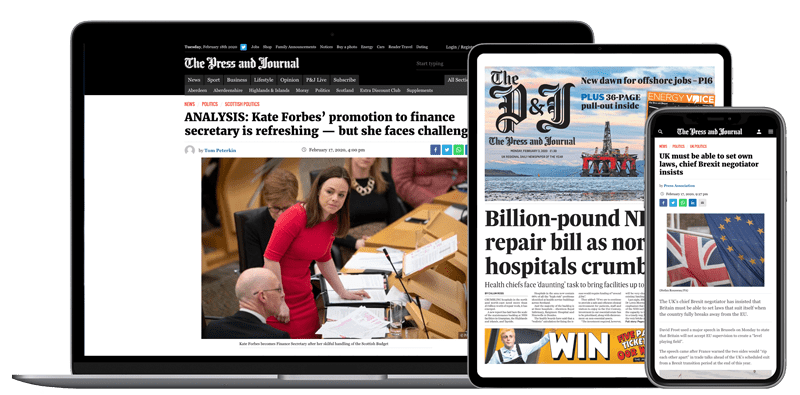 Help support quality local journalism … become a digital subscriber to The Press and Journal
For as little as £5.99 a month you can access all of our content, including Premium articles.
Subscribe