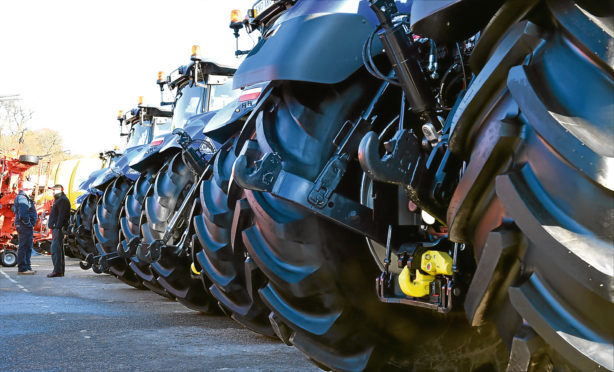 Scottish tractor sales increased by 10% last year, according to figures from the Agricultural Engineers Association (AEA).
Data from the association reveals that 1,447 tractors over 50 horsepower (hp) were registered in Scotland last year.
This represents 12% of total UK sales and is up 10% on 2016 when 1,315 tractors were registered.
The total number of tractors, over 50hp, registered across the UK in 2017 was 12,033 – up 13.5% on 2016.
"As has been apparent all year, most of the growth in tractor registrations during 2017 came in the middle of the power range, with more than two-thirds of the additional machines being between 140 and 200hp," said AEA agricultural economist Stephen Howarth.
"There was also further growth in the high-power end of the market but only a modest increase for lower-powered machines, between 50 and 140hp," he added.
He said there was also growth in the number of tractors registered below 50hp, with registrations up 22% to 1,735.
Meanwhile, figures for January reveal a 10.1% increase in tractor sales across the UK for the first month of 2018.
Data shows 698 tractors, over 50hp, were registered last month marking the highest figure for January since 2014.