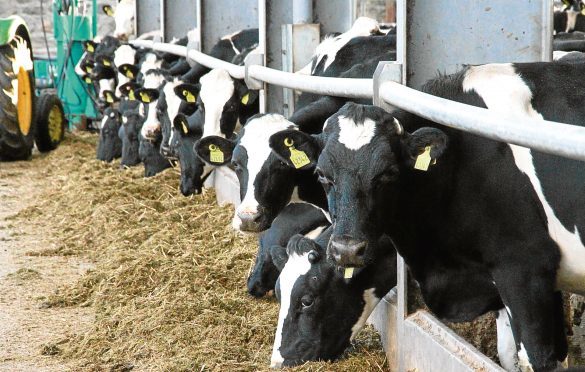 The main milk buyer in the north and north-east is to reduce its milk price on April 1.
Muller yesterday announced plans to cut its standard litre price for the 700 farmer suppliers in its Muller Direct pool by 1.5p to 26.5p a litre.
The company blamed a deterioration in global wholesale cream and butter values in the past six months, as well as higher levels of farm production, for the price drop.
The firm's supply director, Rob Hutchison, said: "Market forces have been moving against farmgate milk prices throughout the UK and we therefore have to adjust our position.
"However, Muller has invested heavily in the UK to create a balanced portfolio of added value branded and private label dairy products, and this is helping us to mitigate the full extent of the decline in dairy commodity values."
He said Muller remained focused on working with its Muller Direct farmers through a range of initiatives designed to support business improvement, manage periods of volatility, and support for the next generation.
"We are confident that our agriculture strategy, UK investment and category development plans will continue to underpin a highly competitive milk price, regardless of market conditions, over the longer term," added Mr Hutchison.
Muller's price drop follows similar price cuts, which take effect today, for Arla and First Milk producers.
Arla's manufacturing litre price will reduce by 2.16p to 27.11p a litre, while First Milk's Scottish price has reduced by 1.25p to 26.84p a litre.