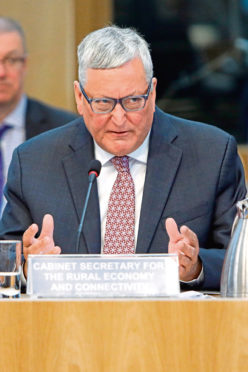 The first full Less Favoured Area Support Scheme (LFASS) payments for 2017 claims are being issued.
Rural Economy Secretary Fergus Ewing said payments worth more than £23.4 million to 4,675 producers had now been processed.
This means payments to 42% of all eligible LFASS 2017 claims have been paid, with further payments due in the weeks ahead.
"Given the pressures that farmers and crofters continue to face, due in part to the extreme weather conditions during the winter and summer periods, I'm glad to see these important payments starting two months earlier than last year," said Mr Ewing.
"Earlier in the year we provided a loan option for farmers in advance of these payments, to help provide cashflow and financial certainty.
"Farmers are the backbone of Scotland's rural economy and the Scottish Government is committed to supporting them wherever possible."