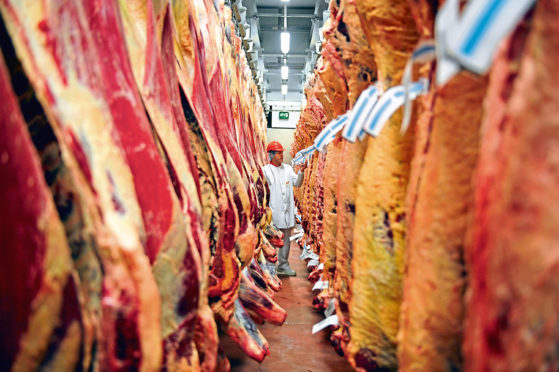 The Scottish Government has called for a "fair solution" to the ongoing problem of red meat levy money from Scottish-born animals being collected down south.
Rural Economy Secretary Fergus Ewing said Scotland was losing up to £1.5 million a year from beef cattle, sheep and pig levy money being collected at the point of slaughter in England.
He has called on the UK Government to ensure a legislative solution to the problem is included in its upcoming Agriculture Bill.
"Almost £12m has been lost to our quality red meat sector – money which could have been used to the benefit of Scottish producers, including marketing and promotion of Scotch beef, Scotch lamb and specially selected pork to consumers at home and abroad," said Mr Ewing.
"That is why, a fairer solution should be embedded into the UK Government's upcoming Agriculture Bill – a solution that recognises the scale of economic activity undertaken by the red meat sector across the UK, rather than simply where the animal is slaughtered."
He said the UK Government needed to "stop pledging and start acting" on the issue and said it had known since 2016 a change in primary legislation would likely be required.
Jim McLaren – the chairman of Scotland's red meat levy body Quality Meat Scotland (QMS) – said an interim solution to the problem, whereby £2m of red meat levies has been ring-fenced for collaborative projects across Scotland, England and Wales, was working well but it did not reflect the amount of money the Scottish industry was losing south of the border.
Mr McLaren added: "The UK Government's Agriculture Bill offers an opportunity to make real progress on this issue and QMS will continue to do all it can to highlight the importance of swift progress on the necessary legislative change."
NFU Scotland's livestock committee chairman, Charlie Adam, said: "Repatriating Scottish levy back to QMS would allow the Scottish industry to invest more in its future."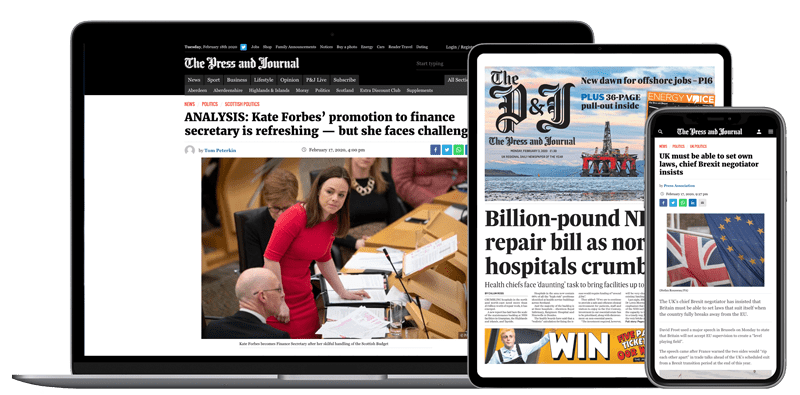 Help support quality local journalism … become a digital subscriber to The Press and Journal
For as little as £5.99 a month you can access all of our content, including Premium articles.
Subscribe