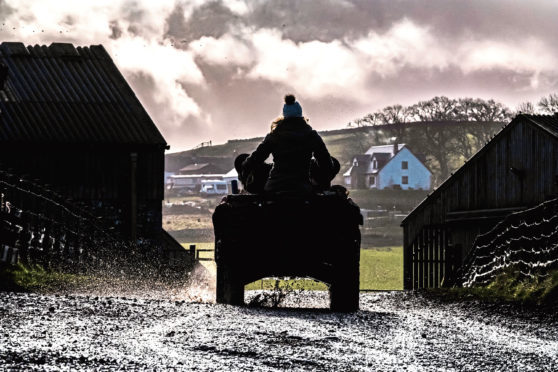 Entries are being sought for a new competition focused on finding the best new entrants to farming and crofting.
The New Entrant Farm Business of the Year competition is being run by the James Hutton Institute (JHI) as part of the European Commission-funded NEWBIE project – the New Entrant netWork: Business models for Innovation, entrepreneurship and resilience in European agriculture.
Applicants to the award, which is also being offered in eight European countries, must demonstrate how they have been able to overcome barriers such as access to land, labour, markets and profitability.
Entries will be judged by a panel of agricultural industry experts, and the winner will receive €500 (£438) towards the cost of training or an international visit, as well as an award plaque and a farm video.They will also be given the opportunity to participate in a European new entrant conference, with other award winners.
"New entrants are critical to the future of UK farming. This award will help highlight and support creative new entrants as they develop their businesses," said Dr Lee-Ann Sutherland, a research leader in the JHI social, economic and geographical sciences group in Aberdeen and leader of NEWBIE for the institute.
"We hope that winners will be inspired by their interactions with other innovative new entrants across Europe and share what they have learned."
Applicants are open to individuals or groups and business should be established for between two and 10 years. More information is available online here. The deadline for entries is November 15.