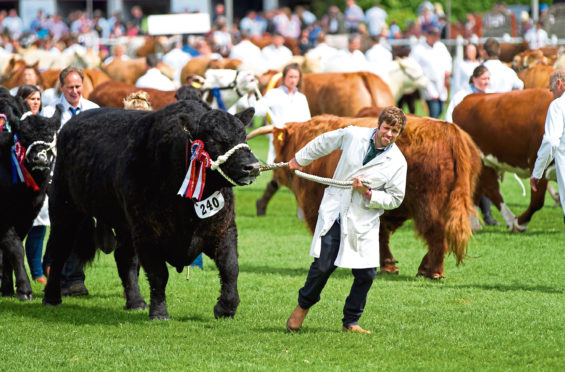 A letter expressing "very grave concern" about the state of the Royal Highland and Agricultural Society of Scotland (RHASS), signed by 120 Royal Highland Show (RHS) "members, exhibitors and stewards" has been sent to RHS directors calling on them to take action.
The letter, published on social media, focused on the recent departure from the RHASS of show manager David Jackson, and the number of staff who have "left" RHASS in recent months.
"The departure of so many experienced staff in such a short timescale needs to be questioned," stated the letter.
"The underlying issues need to be identified and steps taken to resolve."
The letter also raised questions about staff health and stress issues and the cost of severance payments for those who have left.
Signatories included leading north-east sheep breeder Harry Sleigh, of St John's Wells, Fyvie, who described himself as a "very concerned RHS member and long-term exhibitor".
"Something has obviously gone very wrong with the society in the last one to two years and that's extremely worrying for those of us who love the show and all it stands for," he said.
"It needs to be sorted out before it gets worse, and that's up to the directors. They're going to have to take some big and brave decisions soon to get things back on course."
A spokeswoman for the RHASS said: "We are concerned at the level of misrepresentation levelled at RHASS by a small number of individuals who are seeking to discredit the society.
"RHASS is a charity undergoing change, and directors have played an active part in leading this change. Decisions taken are part of a long-term plan which will secure a positive future for the charity, and our focus is very much on delivering another successful show."
Pointing out that the core RHS delivery team had a combined 35 years' show experience, she added: "The society is a responsible employer that has robust processes in place to support its staff. As with all businesses, staff leave; this is inevitable."
Mr Sleigh remained unconvinced, commenting: "Make no mistake, there's a huge amount of concern about this across the farming community. It's definitely not just a few disgruntled people."
RHASS board members are scheduled to meet next week, and a statement on the situation is expected on Thursday.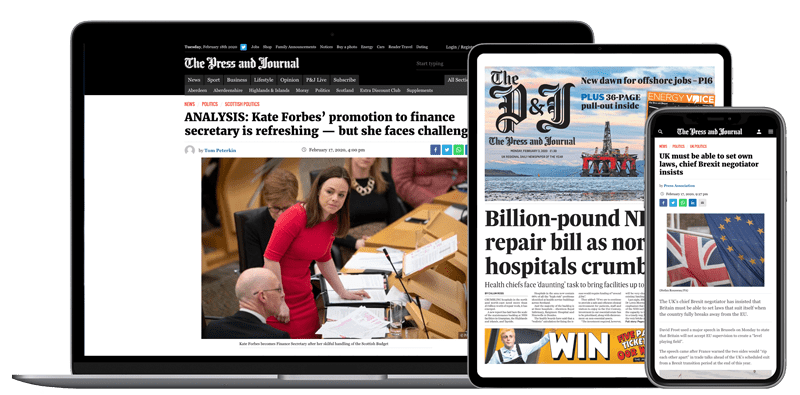 Help support quality local journalism … become a digital subscriber to The Press and Journal
For as little as £5.99 a month you can access all of our content, including Premium articles.
Subscribe